I have put my Instant Pot Ground Beef Recipes all together in this collection, so you can be inspired to make something delicious! If you have ever stood in your kitchen, staring at a pound of ground beef wondering, "What should I make with this?", then this collection is for you!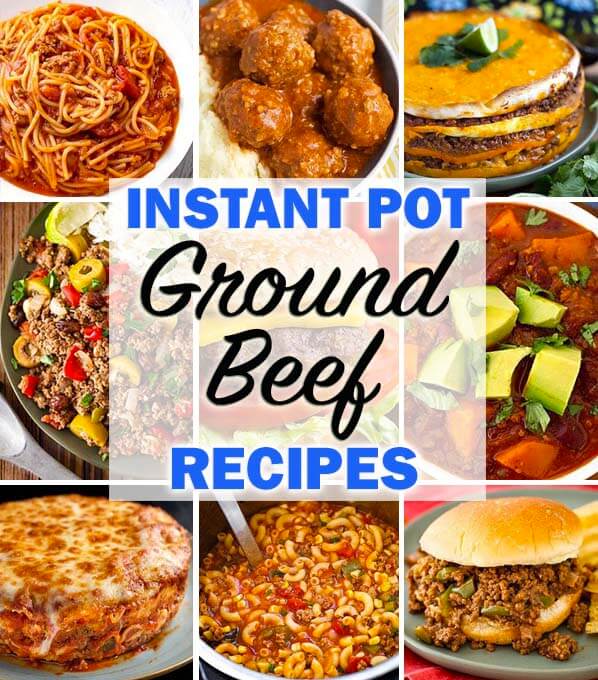 Originally published on May 6, 2018
These pressure cooker ground beef recipes will help take the guesswork out of deciding what to do with that pound or two of hamburger! Of course, you can use ground turkey in these tasty Instant Pot recipes as well. I often do!
Instant Pot Ground Beef Recipes – Soups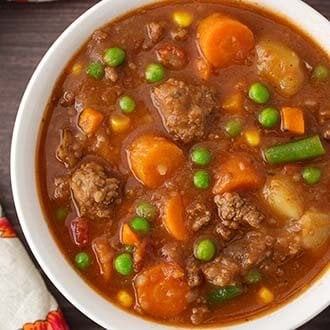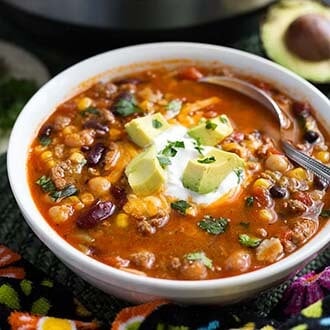 Instant Pot Hamburger Soup
Instant Pot Taco Soup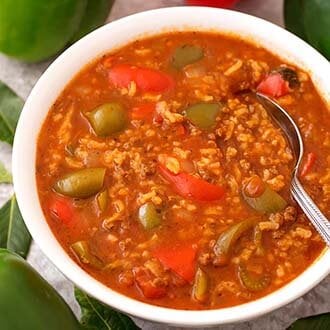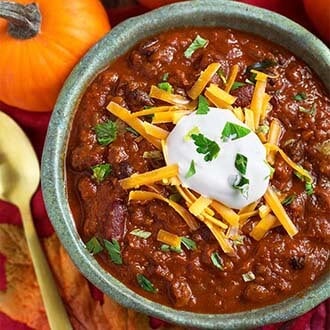 Instant Pot Stuffed Pepper Soup
Instant Pot Pumpkin Chili
Instant Pot Ground Beef Recipes – Pasta
Instant Pot Ground Beef Recipes – Family Favorites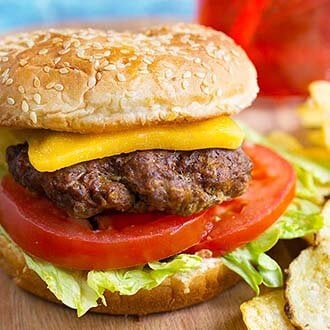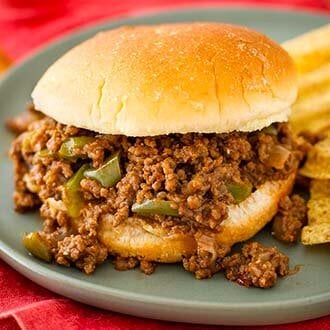 Instant Pot Hamburgers
Instant Pot Sloppy Joes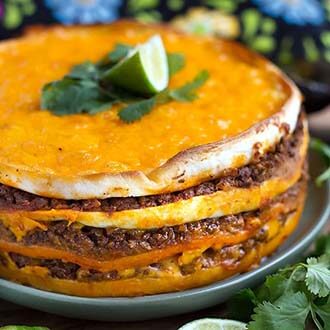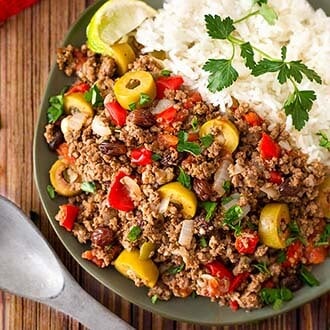 Instant Pot Taco Pie
Instant Pot Picadillo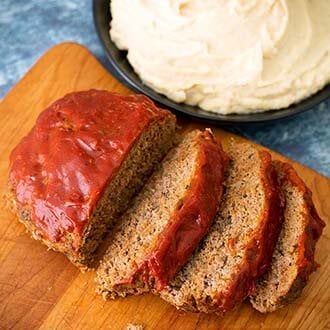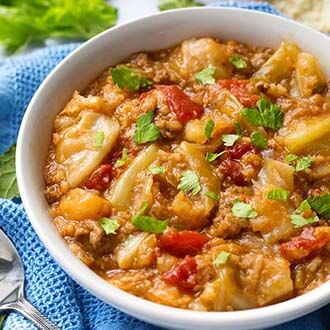 Instant Pot Meatloaf and Mashed Potatoes
Instant Pot Unstuffed Cabbage Rolls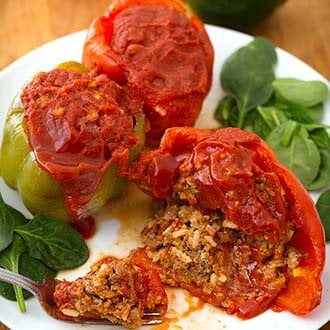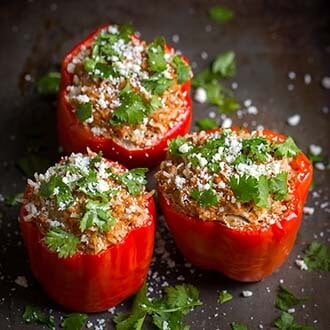 Instant Pot Stuffed Peppers
Instant Pot Mexican Stuffed Peppers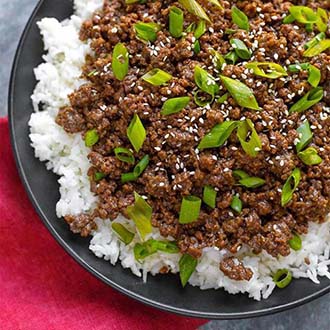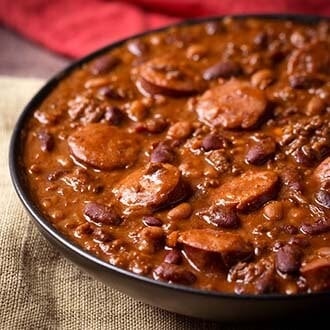 Instant Pot Korean Ground Beef – Bulgogi
Instant Pot Cowboy Beans
Instant Pot Ground Beef Recipes – Meatballs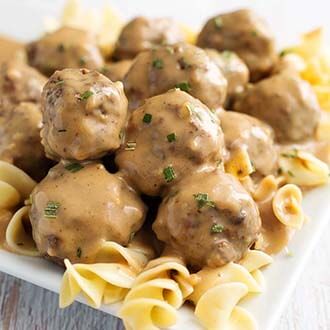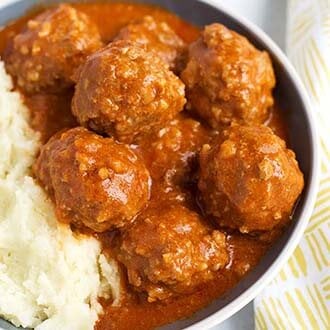 Instant Pot Swedish Meatballs
Instant Pot Porcupine Meatballs
Instant Pot Ground Beef Recipes For The 3 Qt Mini
Most Instant Pot recipes are created for the 6 quart model. If you are using a 3 quart Mini, you can cut most IP recipes in half. Here are a few Mini Instant Pot ground beef recipes that you don't have to cut in half. I created them specifically for the 3 quart model.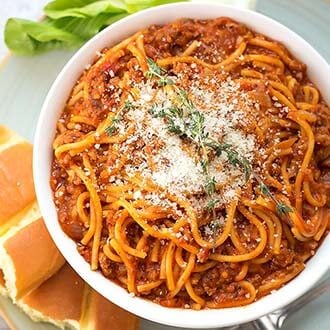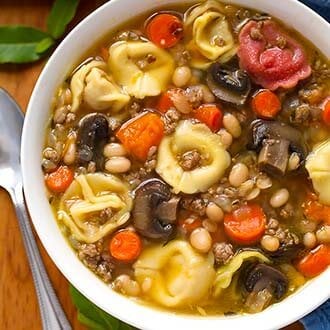 Instant Pot Mini Spaghetti
Instant Pot Mini Tortilla Soup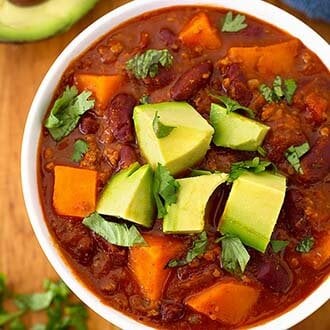 Instant Pot Mini Sweet Potato Chili
Watch me make Instant Pot Hamburger Stroganoff
---

Resources to Make These Recipes and More
We are a participant in the Amazon Services LLC Associates Program, an affiliate advertising program designed to provide a means for us to earn fees by linking to Amazon.com and affiliated sites.