This easy and tasty Instant Pot Meatball Pasta Dinner can be on the table in under an hour! Using frozen, pre-cooked meatballs, and a jarred pasta sauce, you can let the Instant Pot do all of the work!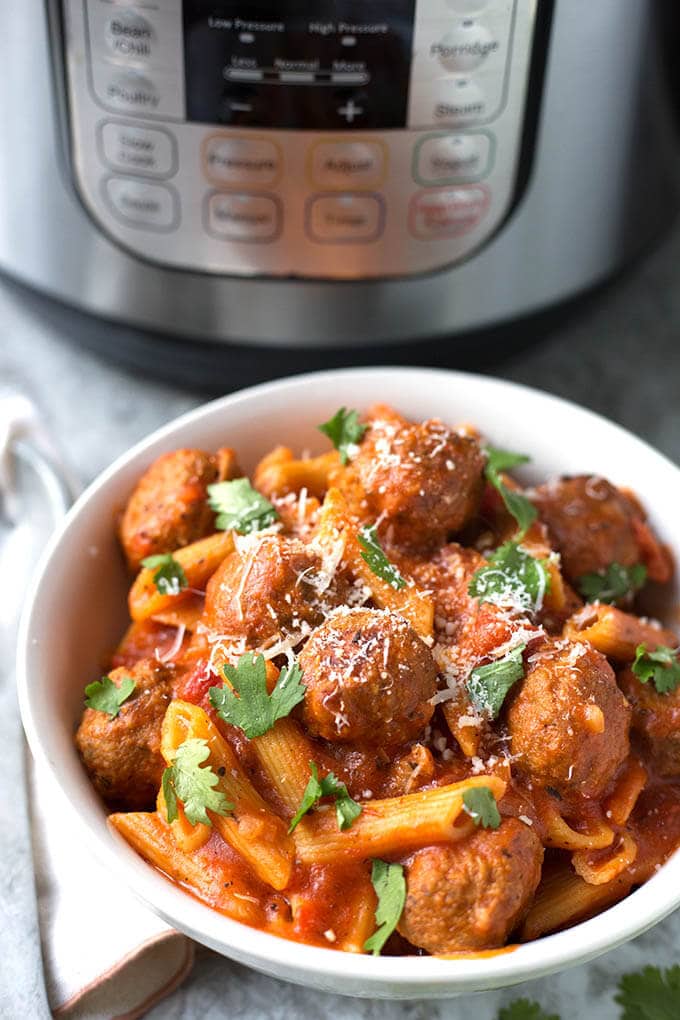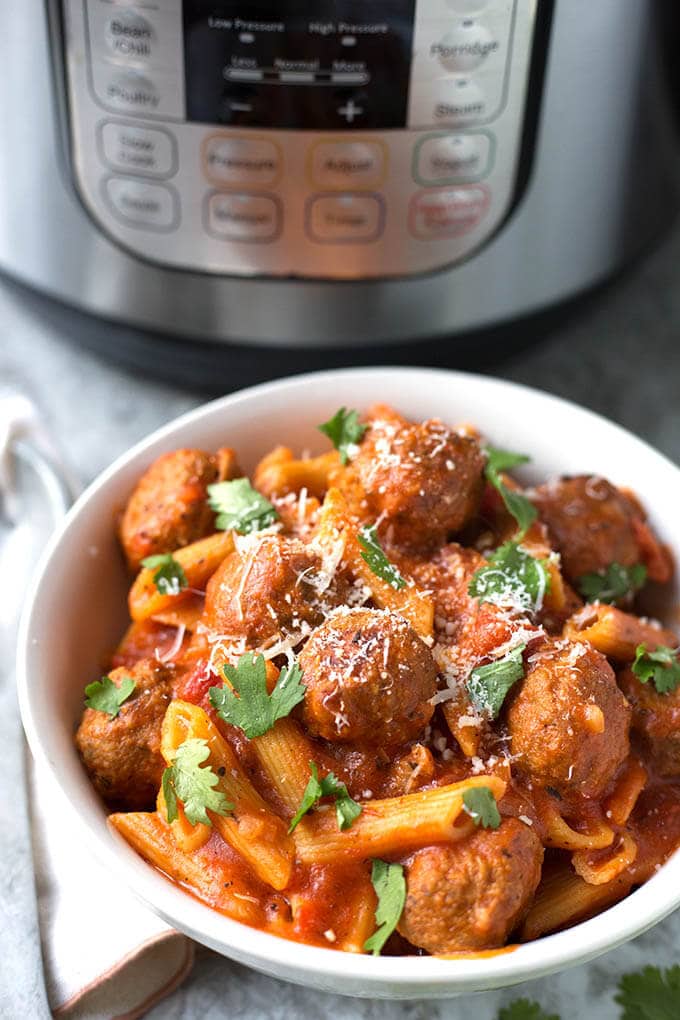 Instant Pot Meatball Pasta Dinner
I love to cook. I mean, I do have a food blog! But there are days. You know what I mean. Days that get so busy with so many commitments that you finally get home and just have a stare down with your stove. Yep. Been there. Sometimes you get take out, but if you have more than one or two mouths to feed, it can get expensive. Not to mention the time it takes to order and go get it, or have it delivered. If you have a box of pasta, a jar of sauce, and some frozen meatballs, you can make a tasty and filling dinner for the family that won't take too long, and won't break the bank!
Instant Pot Meatball Pasta Dinner is all about layers. You just layer the ingredients in the order I'm going to show you. Don't stir it. And set the pot and go do something else for about 30 minutes (**It can take about 20 minutes for the pot to come to pressure, but that's no biggie as it only cooks for about 5 minutes!). When it is done, you Quick Release the pressure, stir it. Eat dinner!
Step 1) Put frozen pre-cooked meatballs in the pot.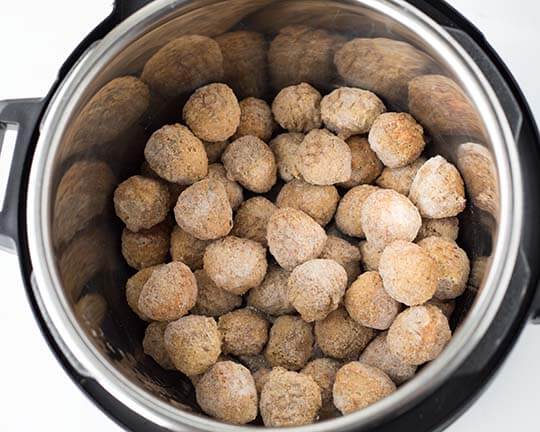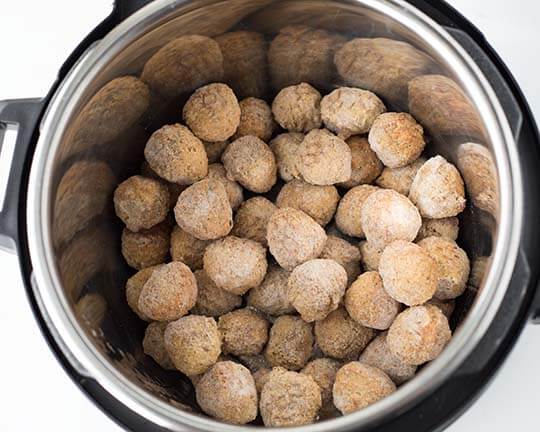 Step 2) Pour in a 1 lb box of pasta.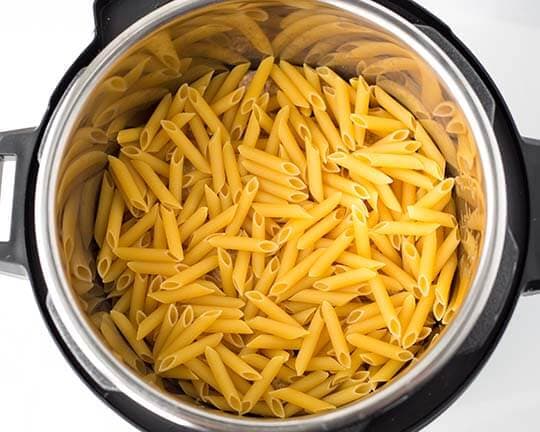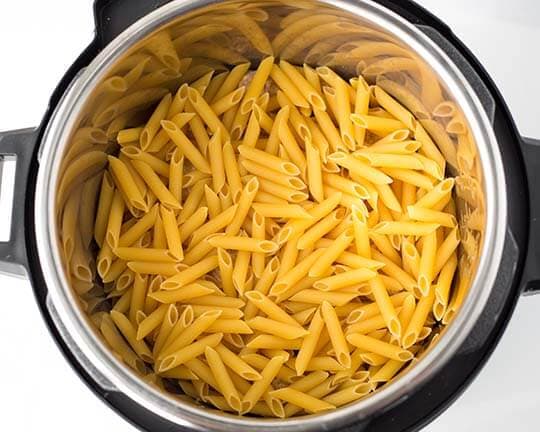 Step 3) Open a can of diced tomatoes and pour it over the pasta.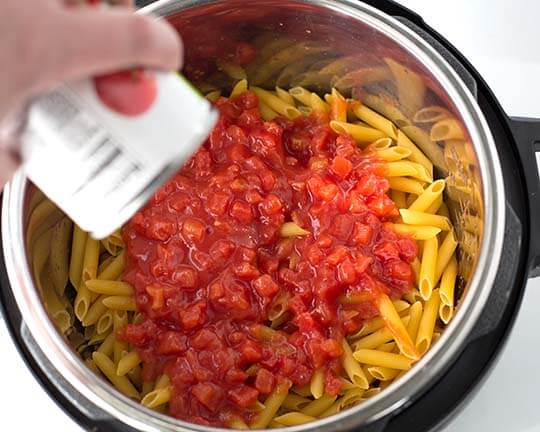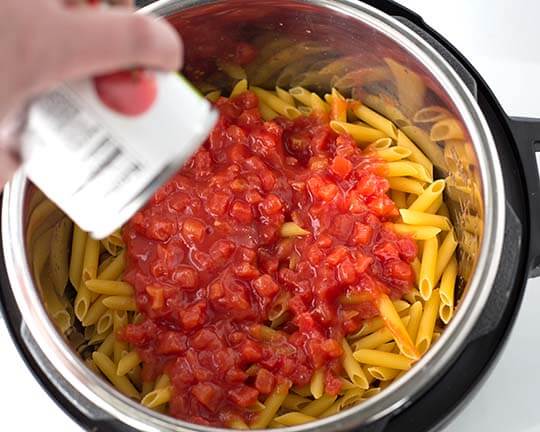 Step 4) Pour a jar of pasta sauce (Marinara is my favorite) on and completely cover the pasta.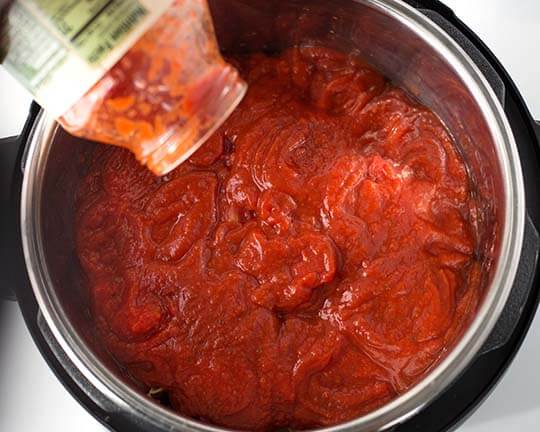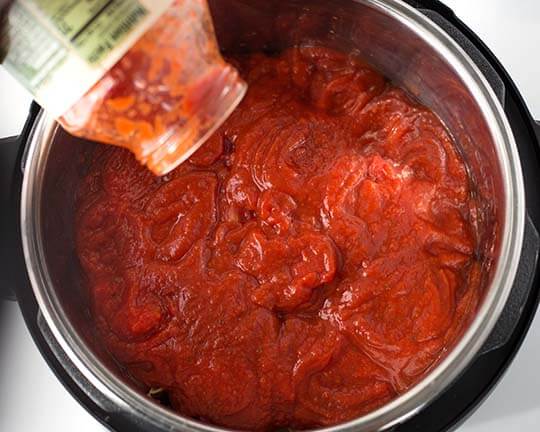 Step 5) Fill that pasta jar with water or broth 1 and 1/4 times and pour the liquid down the inside of the side of the pot so as not to wash the sauce off of the pasta.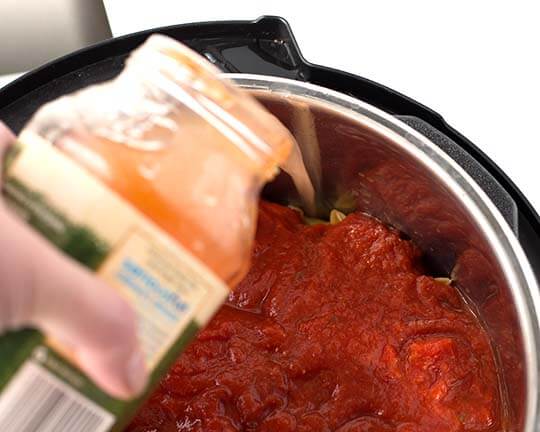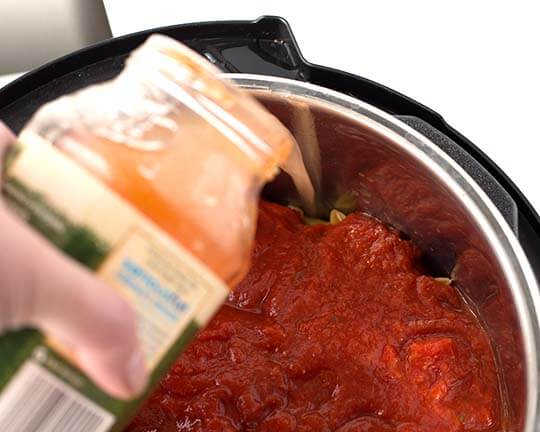 Step 6) Sprinkle on the spices you want. I use Marinara sauce, so I put more on.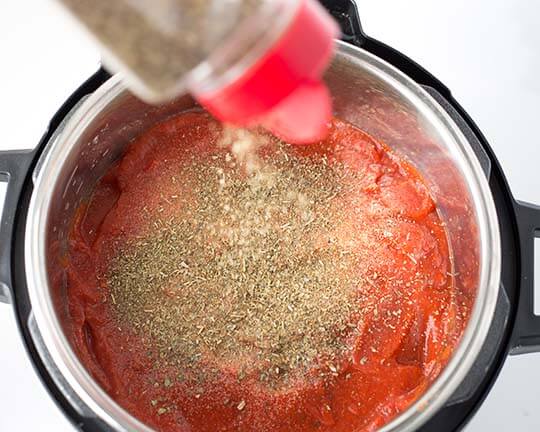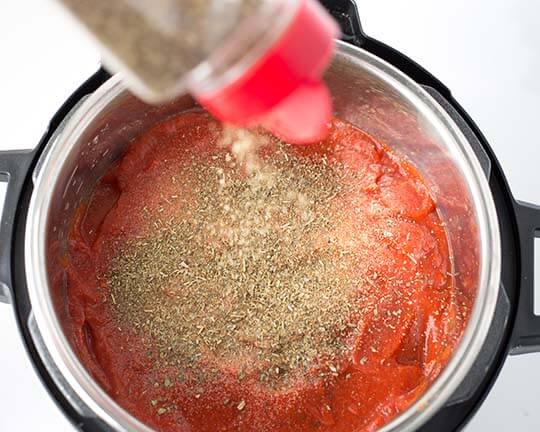 DO NOT STIR!
Just close the lid and set the time for 5 minutes, or half of what the package says to do. 5 minutes works perfect on Penne, which is my favorite! **Due to the frozen meatballs, the pot can take 20 minutes to come to pressure. But it only cooks for a few minutes, so it's still a fast meal!** When it's done, do a Quick Release of the pressure. Stir it. Add cheese if you want. Eat it! EASY and TASTY!
Try my Instant Pot Cheesy Taco Pasta. It's so yummy!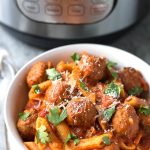 Instant Pot Meatball Pasta Dinner
Get dinner on the table in under an hour! This Instant Pot Meatball Pasta Dinner uses pre-cooked frozen meatballs, jarred sauce, and spices to make it easy and delicious! A semi-homemade meal for a busy day!
Keyword:
pressure cooker pasta meatballs recipe
Ingredients
2

lbs

Frozen Cooked Meatballs

1

lb

Pasta

(I like penne or rotini best)

1

24oz

Jar of Pasta Sauce

(I use Marinara)

1

14.5oz Can

Diced Tomatoes,

undrained

1 1/4

Jars (24oz size)

Broth or Water

(fill the sauce jar 1 and 1/4 times with broth or water)
If you use Marinara, Season it with These Spices - Your Chosen Sauce May Not Need Seasoning
2

tsp

Italian Seasoning

2

tsp

Garlic Powder

3

tsp

Dehydrated Onion

1/2

tsp

Salt

1/2

tsp

Pepper
Optional Toppings
1

cup

Grated Parmesan cheese

1 1/2

cups

Mozzarella Cheese

grated (optional)
Instructions
Layer the Ingredients in the Pot - Do Not Stir!
Put the meatballs in the pot.

Pour pasta on top and spread out in an even layer.

Pour the can of tomatoes over the pasta, evenly.

Pour the jar of pasta sauce over, evenly, covering the pasta entirely.

Pour the jar with the broth or water along the inside of the pot, making sure you don't pour it over the sauce and expose the pasta. Exposing the pasta may cause it to be undercooked in those areas (Remember to use 1 1/4 jars of liquid).

Sprinkle the spices over the contents.
Cooking
Put the lid on the Instant Pot and set the knob to Sealing.

Set to Manual (or Pressure Cook) mode, and use the + or - button to choose 5 minutes (or half of the cooking time on the pasta package directions).

**The pot may take up to 20 minutes to get to pressure, due to the frozen meatballs!**

When the cooking cycle has ended, do a Controlled Quick Release* of the pressure until the pin drops.




*A controlled quick release means you release the steam in short bursts, then longer bursts, until you can be sure none of the sauce spews out of the vent with the steam from the intense pressure. Then fully open the vent and let it go.

Carefully open the lid, facing it away from you.

Stir contents and mix in the Parmesan cheese.

Taste and add more salt & pepper if needed.

Top with the Mozzarella cheese, if using, and cover the pot with a lid (or just use a plate) to help the cheese melt.

Serve!
Recipe Notes
**The pot may take up to 20 minutes to get to pressure, Due to the frozen meatballs! But once it does, it's a quick cook time with a quick release of the pressure.**
Resources to Make This Recipe and More
We are a participant in the Amazon Services LLC Associates Program, an affiliate advertising program designed to provide a means for us to earn fees by linking to Amazon.com and affiliated sites.
Favorite 6 quart Instant Pot:
Instant Pot Ultra 6 Qt 10-in-1 Multi-Use Programmable Pressure Cooker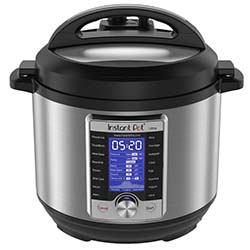 This is the 8 Quart Instant Pot Electric Pressure Cooker.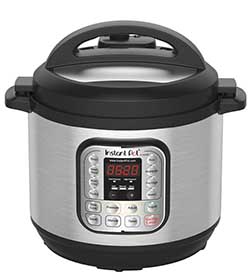 This is the Duo Plus 6 Quart Instant Pot pressure cooker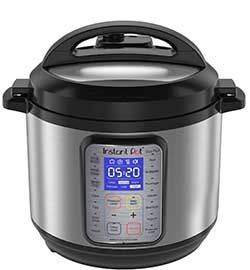 These ekovana Stackable Stainless Steamer Insert Pans allow you to cook more than one type of food in one pot! I use them together, stacked, to make more than one thing at a time. I also use them separately for making rice, fish, cornbread, scalloped potatoes, stuffing, and so much more! One of my favorite Instant Pot accessories!
ekovana Stackable Stainless Steamer Insert Pans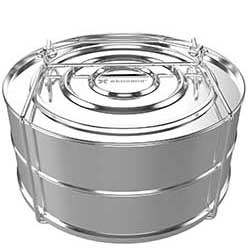 I am happy with these measuring spoons! They FIT IN MY SPICE JARS! And, they are high quality stainless.
Spring Chef Heavy Duty Stainless Steel Metal Measuring Spoons for Dry or Liquid, Fits in Spice Jar, Set of 6