I'm a dog person. Except when I have a cat. Then I'm a cat person, sort of.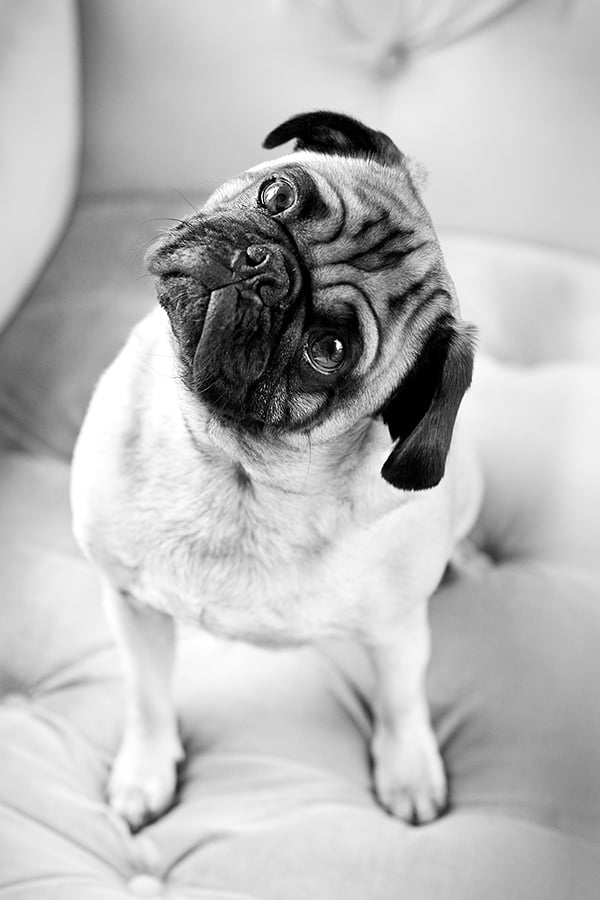 I've never had the two at the same time, and my last cat, Dashi, got out of the house, somehow got into our car (we had no clue he was in there), took a ride to the grocery store, got out of the car, ran away, and never came back.
It was tragic. My son Bryen was only four at the time, and his little heart was broken.
So we waited a long time to find the right pet, and this time it was going to be a dog.
I specifically wanted a Pug, because some friends of ours had one, and he was the best dog. Then we found out that some other friends of ours had two Pugs, and I met them and fell in love with them.
As soon as Paul agreed that the time was right, I found Gizmo. It only took like a day!
When I went to pick him up it was raining like crazy, and was hard to find the house out in the country. When I finally got there, I was having second thoughts because I had wanted a girl, and they only had two boys left.
As soon as I met him, he ran up to me, looked up into my eyes, then promptly trotted over to the newspaper they had laid out on the floor, went potty, and trotted back to me. It was as if he was saying "Look what I can do!"
His littermate was whining, barking, and just carrying on, and I just didn't feel it with him. This little guy had a face that melted my heart, and then they told me that he was born on MY BIRTHDAY, and that was that!
I brought him home in a laundry basket filled with soft towels, and snuggled him for hours. When Paul got home he laughed because I had found 'the one' so quickly.
Later that night when I brought Gizmo's crate up to the bedroom, he started snoring. Paul looked at me and asked if he was going to do that all night. Um, I think so. You do.
Soooo, back down the stairs and his crate has been there ever since. Never fear, Paul loves Gizmo, and the feeling is entirely mutual!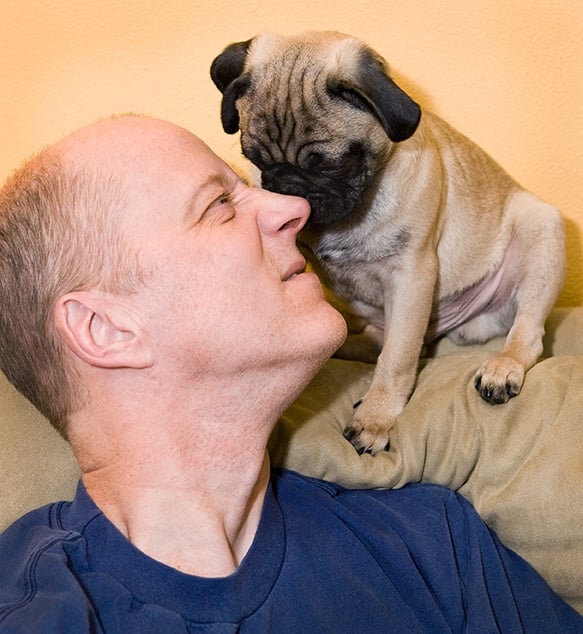 How did we come up with his name? Well, we asked our friends when they were all at our place for our annual Holiday Party to come up with suggestions. They were terrible. One suggestion was Deeogee which is the of the spelling of dog. D-O-G. Good grief!
The next day I was giving him belly rubs and he was laying on his back. His ears flopped back and looked like they were standing up and he grinned. He looked like that Gremlin from the movie! GIZMO! That was it!
He still does that, as you can see in this photo of him from a couple years ago. A bit grayer here.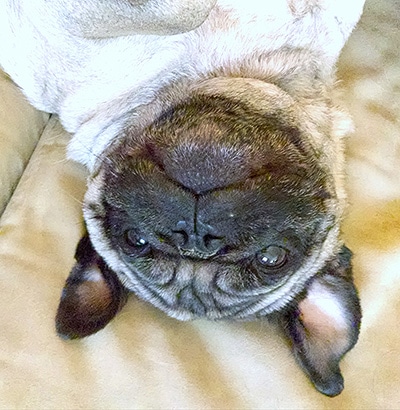 Gizmo was a Foodie from day 1. Unfortunately, he had an affinity for my plants. That puppy curiosity and desire to destroy whatever was in his path took a year or so to calm down.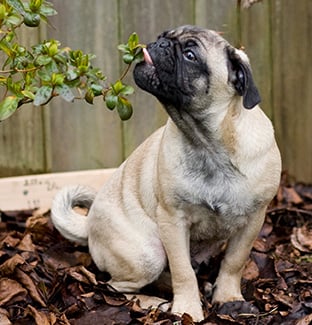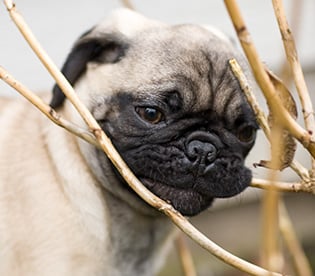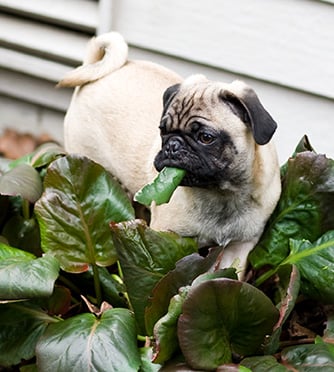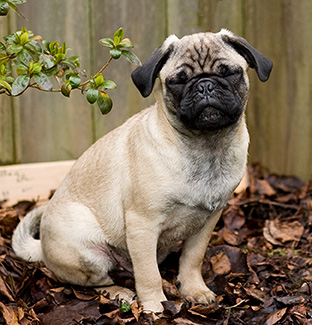 Gizmo has a lot of nicknames: Giz, Gizzy, Gizzard, Giz the Wiz (from Bryen), Ningy, Ning, Chunky-Loo, Lala, Tank (from Paul), and Goofy Nut. We kind of love him to the moon!
Gizmo is now 12 years old! He's a little slower, and can't jump up on the couch anymore (Paul built him some stairs), but he's in fine shape. You can find him following me everywhere, even to the bathroom.
Giz parks himself at the kitchen entry and eagerly awaits any crumb that escapes to the floor. He has a nice little pile of his favorite blankies next to my desk, and he snoozes there as I work on the blog. He's good company.