The First 10 recipes to make in your Instant Pot pressure cooker. There are so many great Instant Pot recipes, and it can be hard to decide which to make first. I have picked out my top easy 10 beginner Instant Pot recipes for you to try.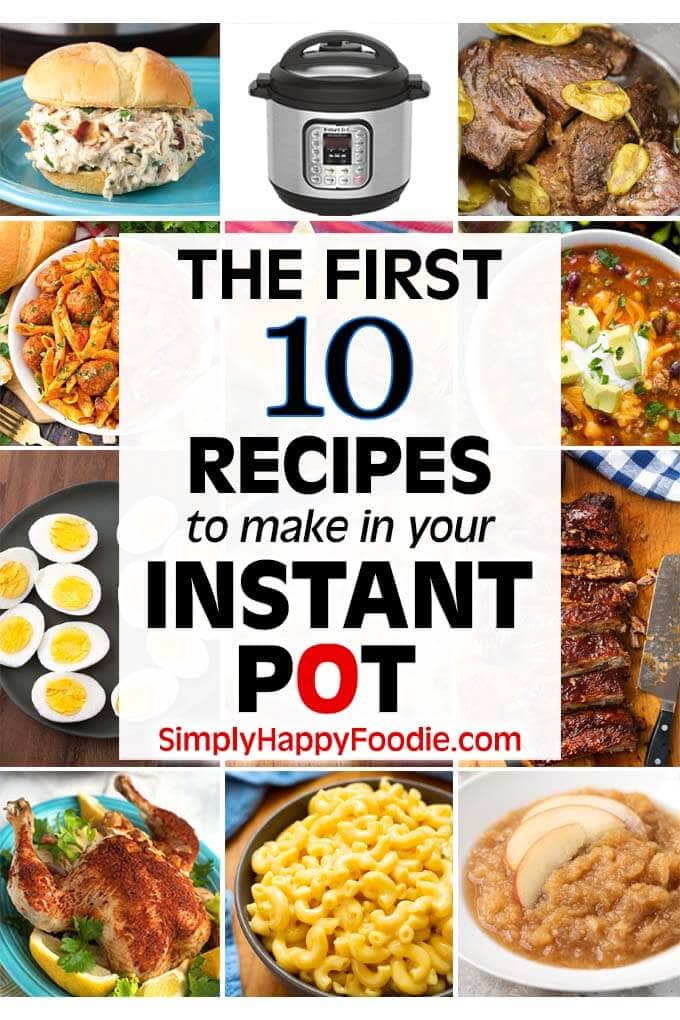 The First 10 Recipes to Make in Your Instant Pot
So you just got a new Instant Pot, and now you are ready to make some food in it! You want to start out with something easy and delicious so you can have a successful first meal.
**I highly recommend doing the PRESSURE COOKER WATER TEST first, then moving on to cooking one of these easy and delicious Instant Pot Recipes!
In no particular order, here are 10 of my easy beginner recipes for you to make in your pressure cooker.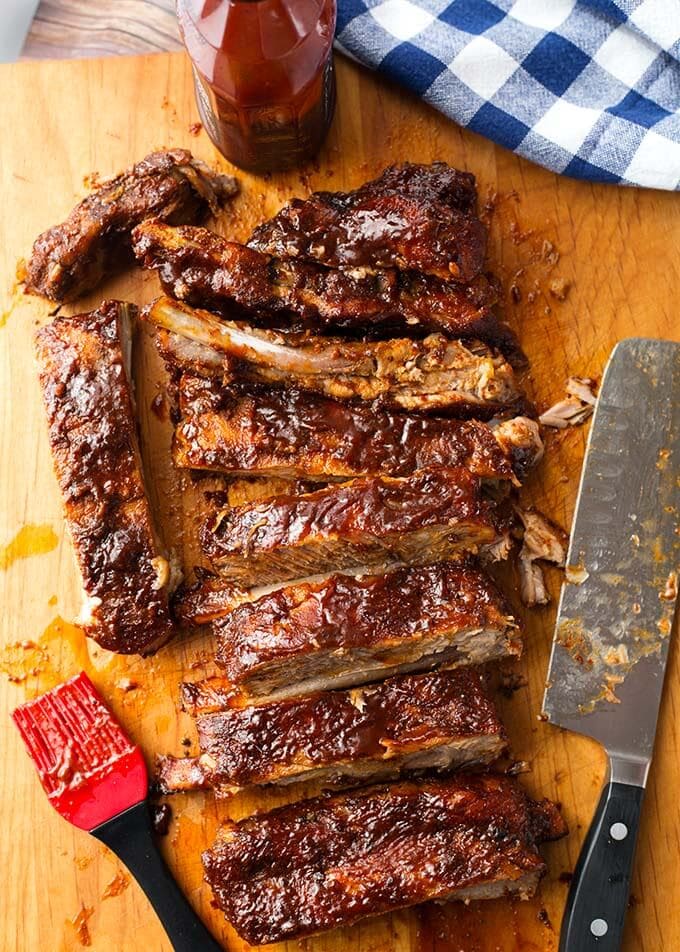 Instant Pot Ribs
Ribs are probably the most popular recipe to make in the Instant Pot! No grill, no smoker, and no oven required. They are fall-off-the-bone tender in a fraction of the time!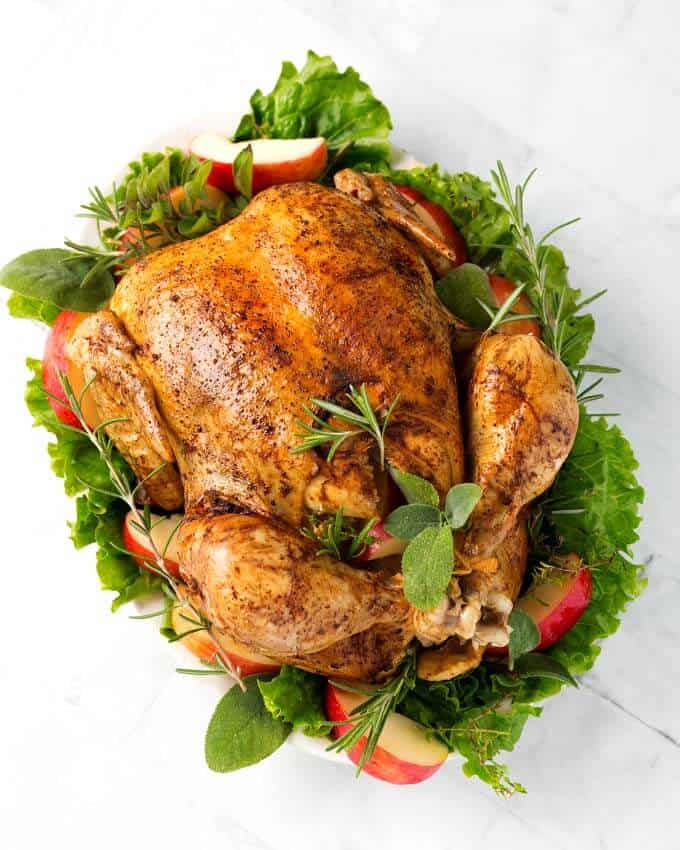 Instant Pot Whole Chicken
If you love rotisserie chickens, this recipe gets you there in about an hour! Super juicy and tender meat. Crisp the skin in the oven if you want.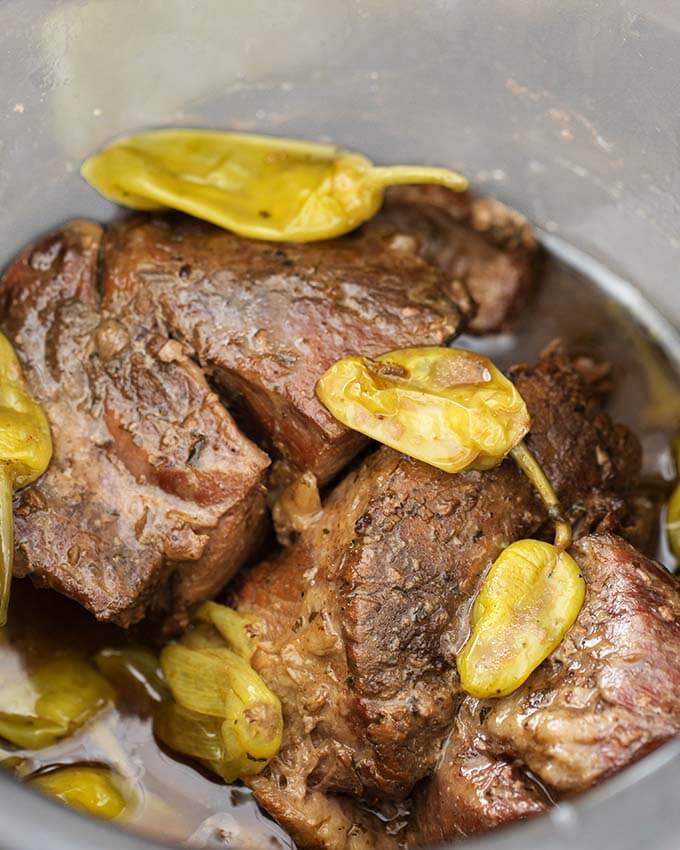 Instant Mississippi Pot Roast
Pot roasts are a must in the Instant Pot. I have several roast recipes, but this one is by far the most beloved! It has incredible flavor!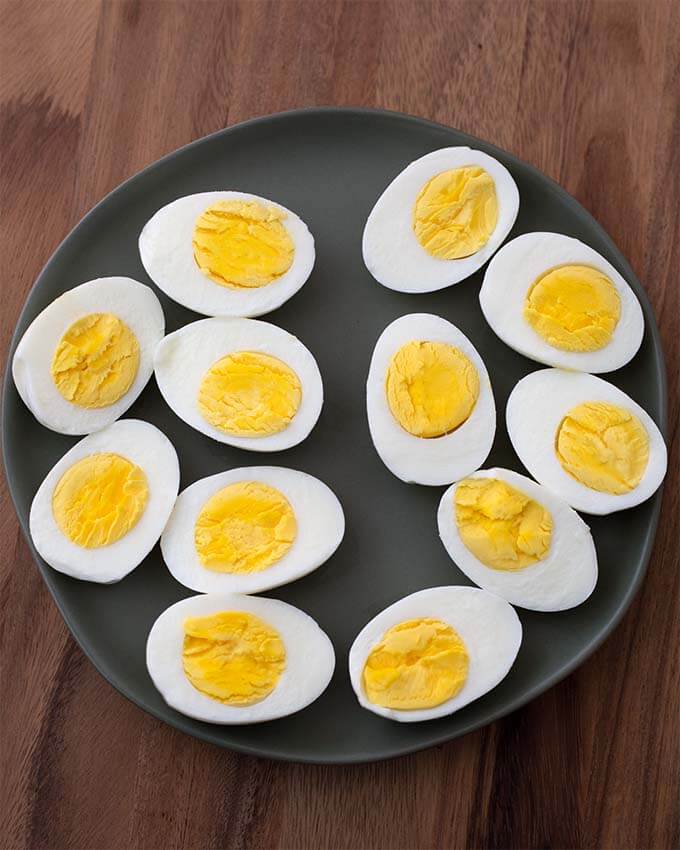 Instant Pot Boiled Eggs
Easy to make and easy to peel! There are a few different ways to make boiled eggs in the Instant Pot. I show you some options for this easy recipe.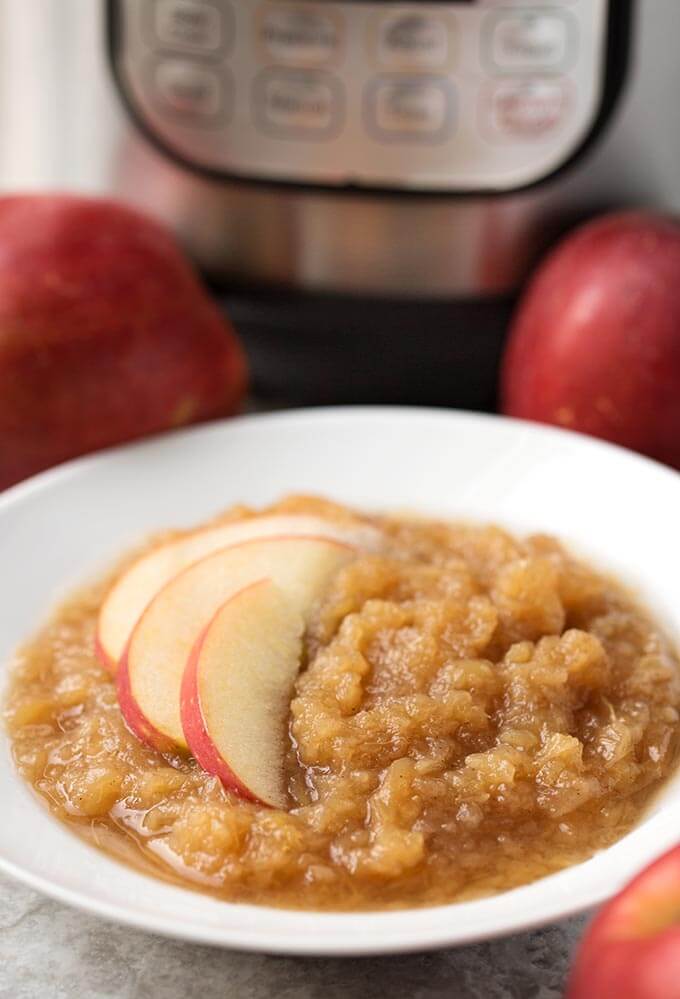 Instant Pot Applesauce
Who doesn't love a bowl of fresh, homemade applesauce?! Healthy and delicious, and ready in minutes!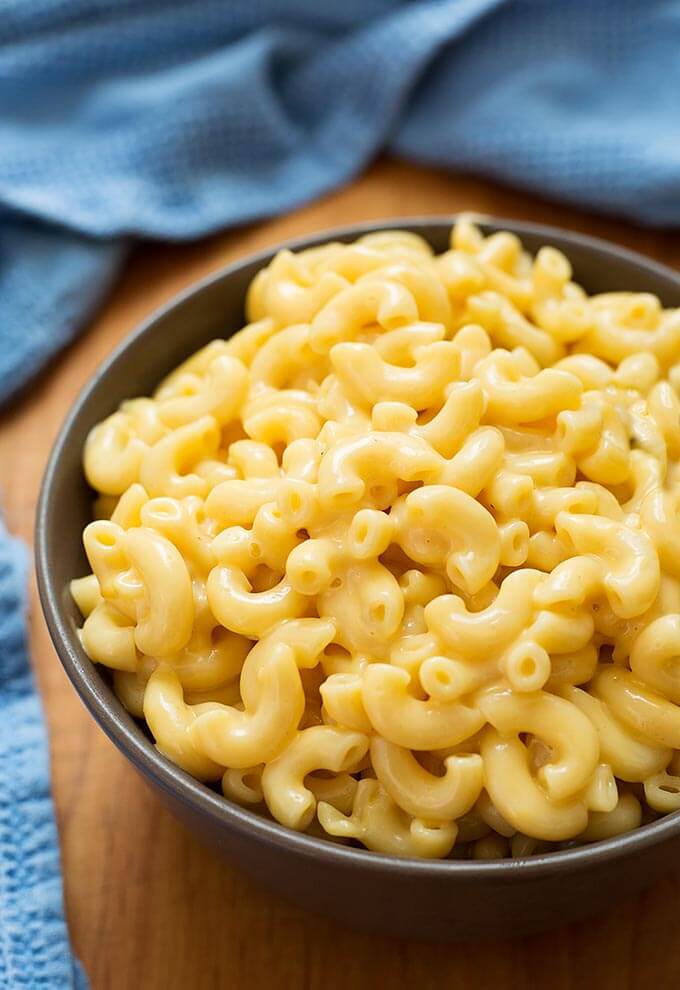 Instant Pot Mac and Cheese
Ditch that blue box and make this Instant Pot Macaroni and Cheese instead! Creamy, delicious, and so easy!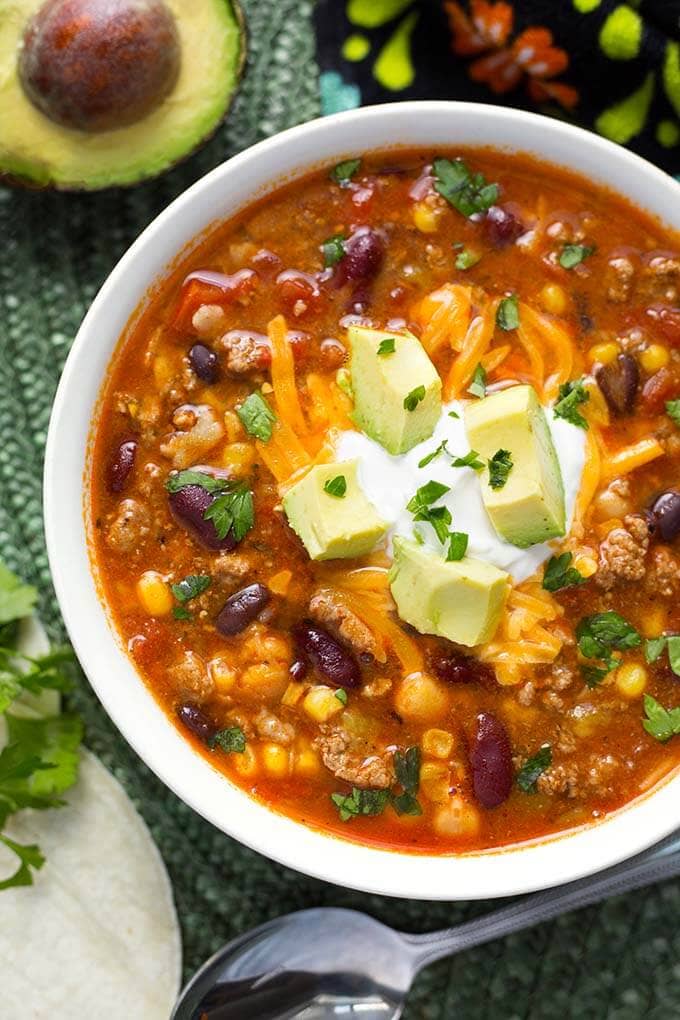 Instant Pot Taco Soup
One of the easiest soups ever. This is the most popular soup recipe on my blog. Readers love it. Just brown the meat, dump everything in, and away you go!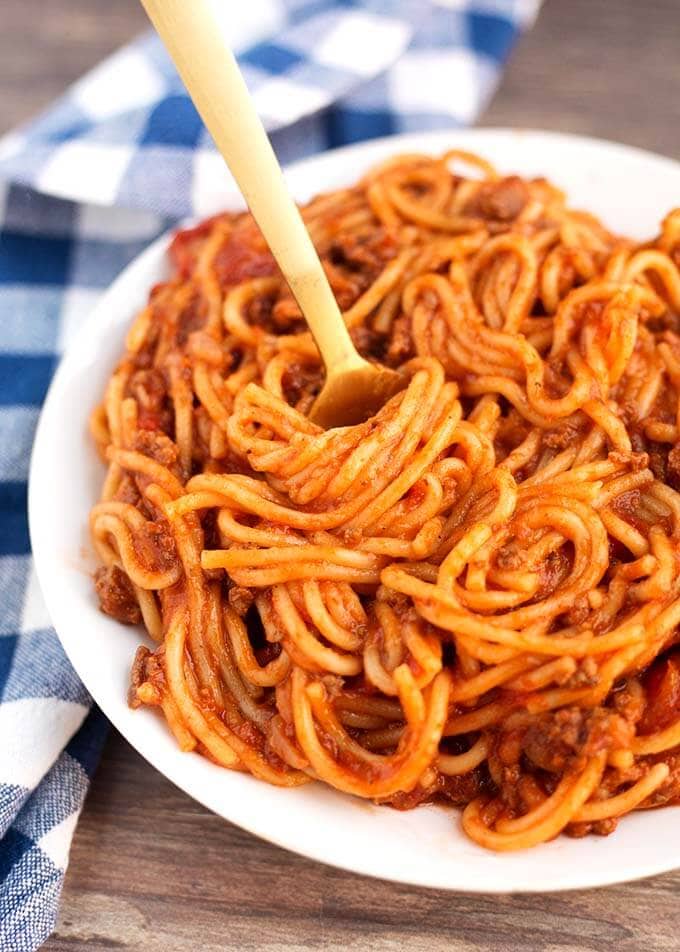 Instant Pot Spaghetti
Yes, spaghetti in the Instant Pot! This recipe takes advantage of the awesome Sauté function to brown the meat before pressure cooking. If you don't want to start there, use meatballs and try my Instant Pot Spaghetti and Meatballs recipe instead!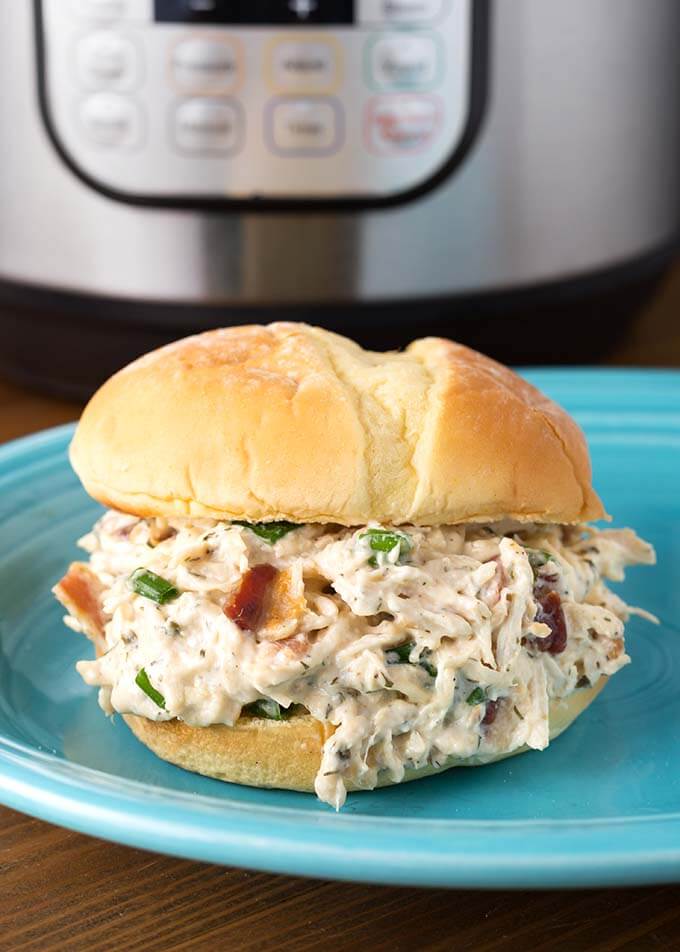 Instant Pot Crack Chicken
Please excuse the name, I didn't invent it! I did improve upon the original recipe though! This is a very easy recipe that has great flavor and feeds the whole gang! Very popular!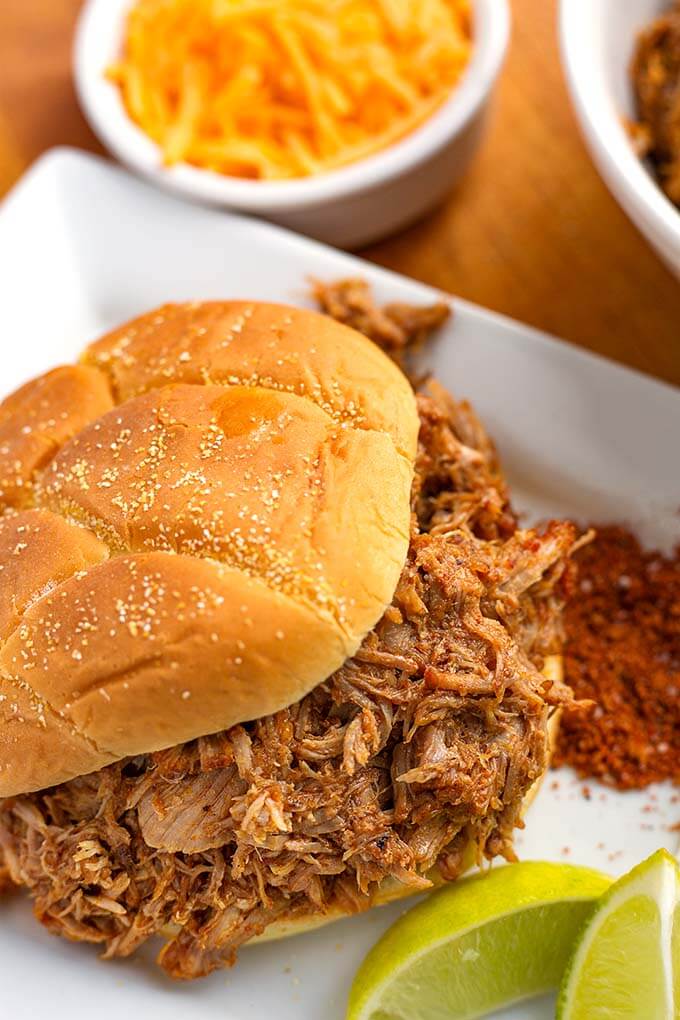 Instant Pot Pulled Pork
Yes, you can make delicious pulled pork in te Instant Pot! It comes out tender, flavorful, and you don't need to wait hours for it to be ready! So delicious!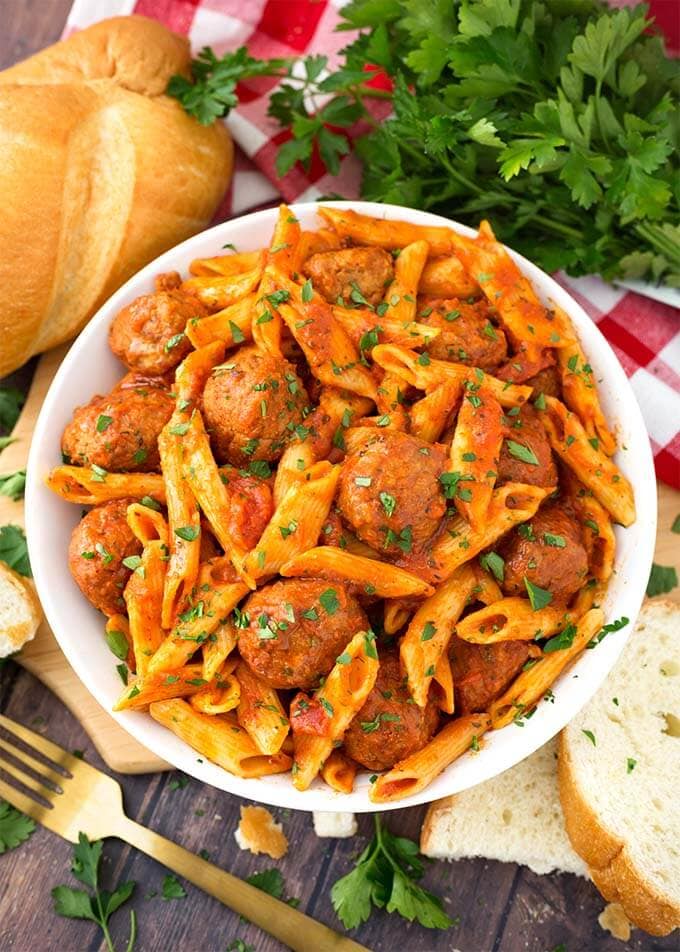 Instant Pot Meatball Pasta Dinner
Okay, here's an eleventh recipe. I had to add this easy recipe because my little sister swears by it! She loves how incredibly easy and delicious it is!


30+ Instant Pot Ground Beef Recipes
Instant Pot Pasta Recipes
Instant Pot Chicken Recipes
Pin this easy Instant Pot Recipes Collection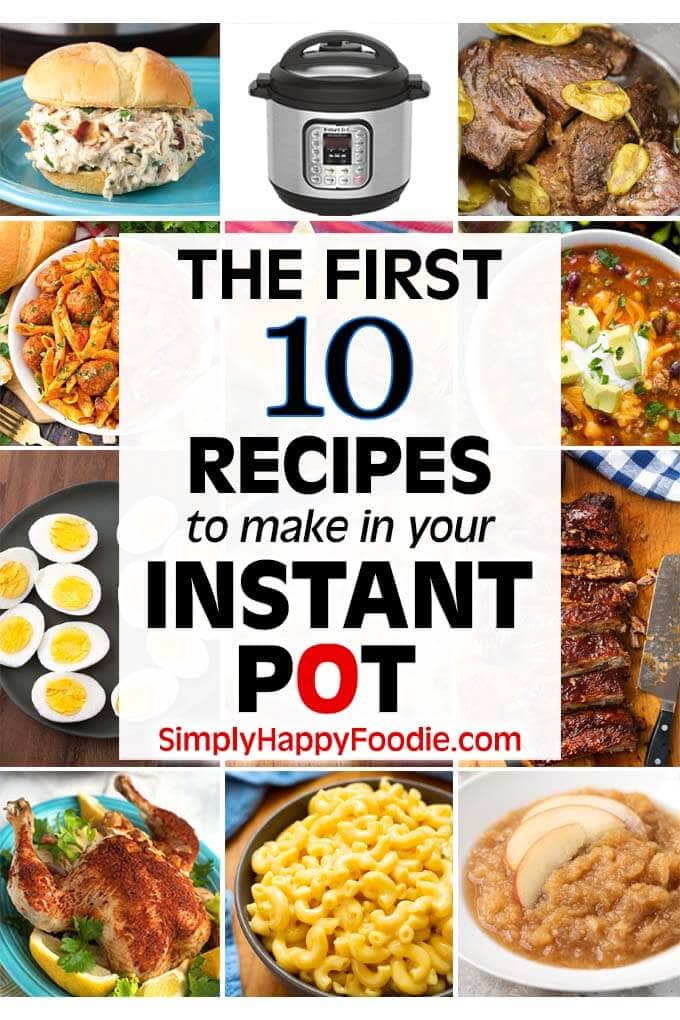 I have dozens of other easy pressure cooker recipes here on the blog. Just do a search, or browse the Instant Pot Category Here.

RESOURCES TO MAKE these recipes and more
This post contains Affiliate links. As an Amazon Associate I earn from qualifying purchases.