Rotisserie Chicken Spice Rub is a simple and flavorful spice blend for chicken. You can also use it on other meats and vegetables. It is so handy to have a good chicken seasoning mix in your pantry!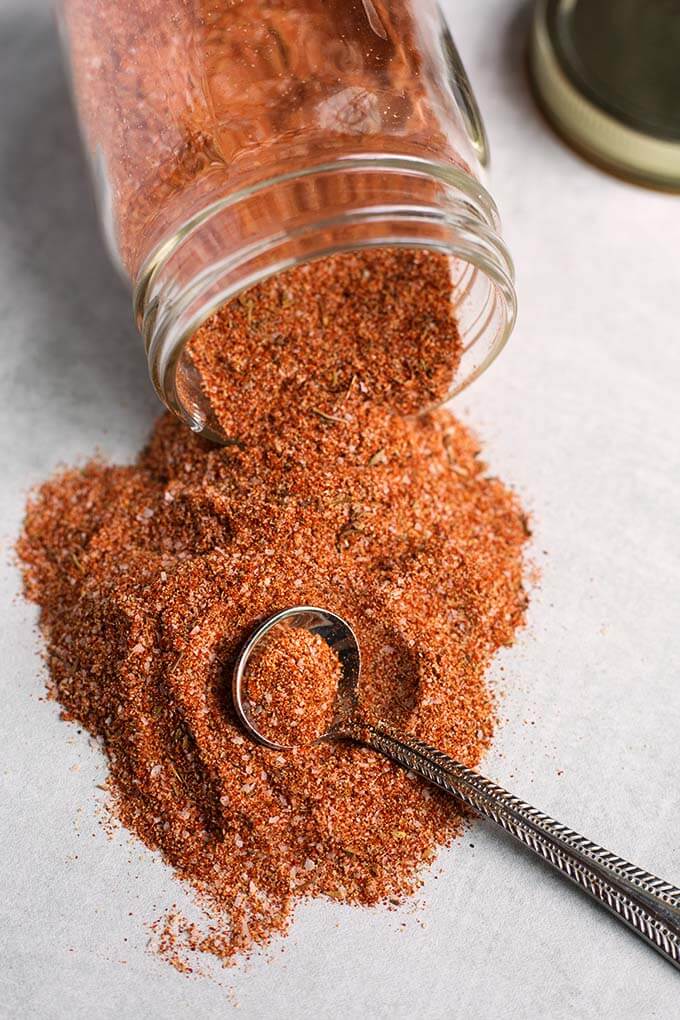 Originally Published 6/8/2018
Rotisserie Chicken Spice Rub
I enjoy making my own spice blends. They taste fresher to me. It seems like each individual spice is more pronounced, and so the flavor shines through. The added benefit of not having weird ingredients or preservatives is also good!