This was a tough one. Choosing the Top 15 Instant Pot Soups from my published soup recipes. I say this a lot, I'm obsessed with soups, stews, chowders, and all of that soul soothing comfort in a bowl. I love making pressure cooker soup recipes because they are usually done much faster, and extracting the goodness and flavors from the ingredients takes less time, too.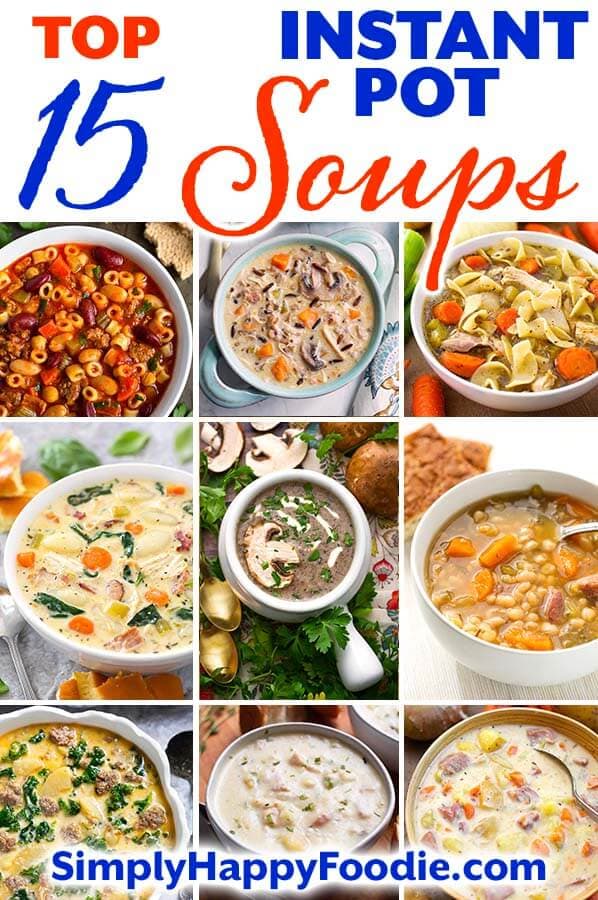 My Top 15 Instant Pot Soups
As of right tis minute, these are my 15 favorite pressure cooker soup recipes. I reserve the right to change my mind. I do that sometimes. After all, I have over 50 Instant Pot Soup recipes on the blog at the moment. I only cook and blog what I like to eat! This list is sort of in order from my favorite, down to my most favorite.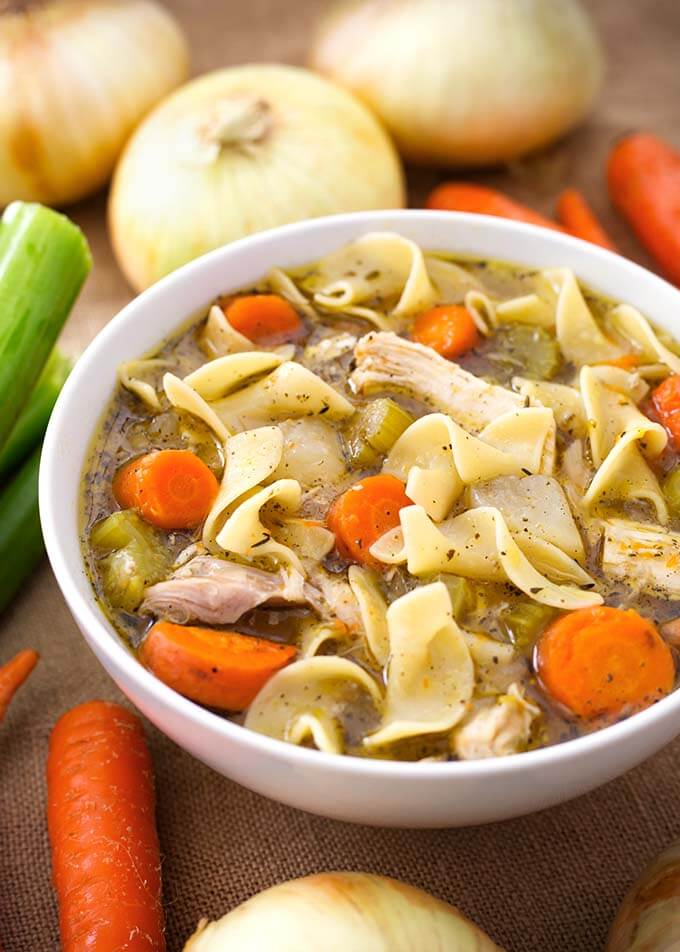 Instant Pot Chicken Noodle Soup
The classic Chicken and Noodle soup. Sometimes you just want that comforting, easy flavor that tastes like it's healing you from the inside out.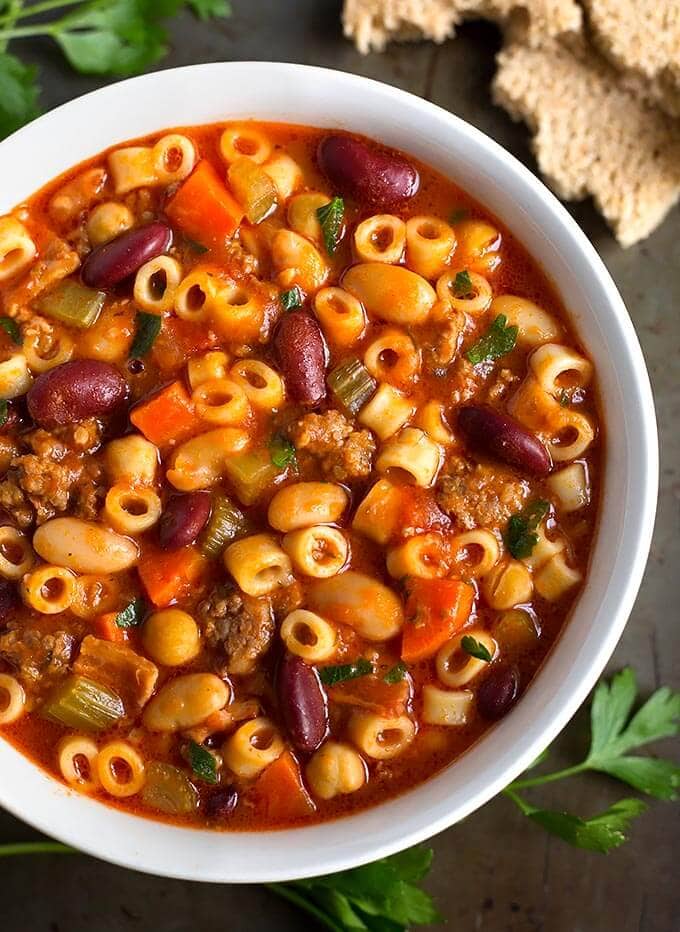 Instant Pot Pasta E Fagioli (Pasta & Bean Soup)
I tried to recreate a soup I had at the Olive Garden restaurant. I love how it turned out, and like it more. Sorry, OG, still love your breadsticks!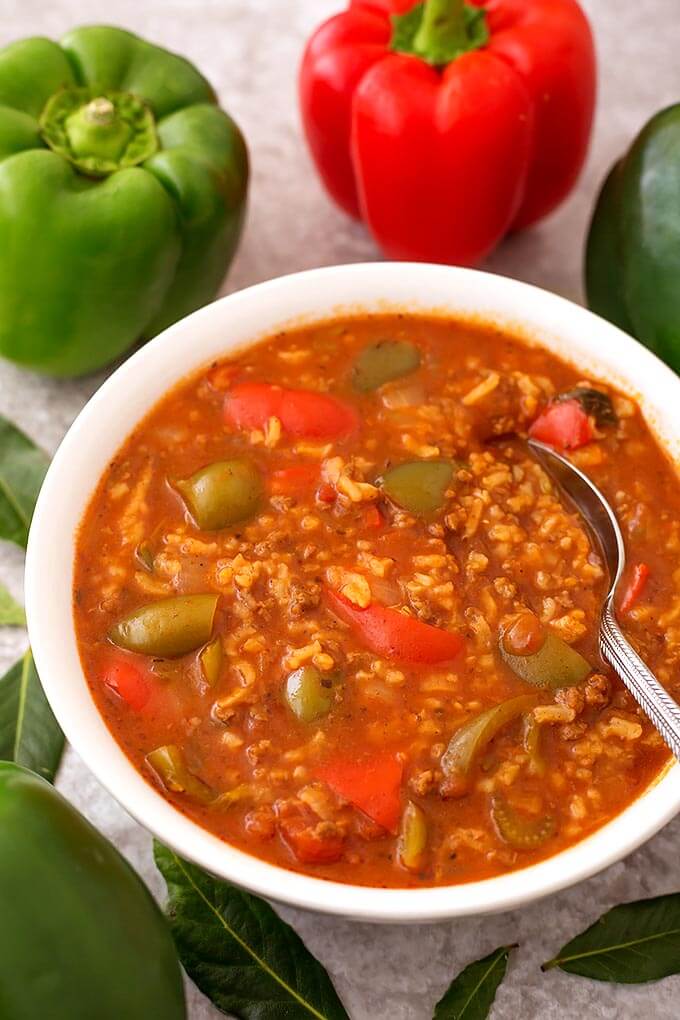 Instant Pot Stuffed Pepper Soup
When my stuffed peppers fell apart, and most went into the water of the pot below, I knew I needed to make a soup version of stuffed peppers. It's a favorite here on the blog.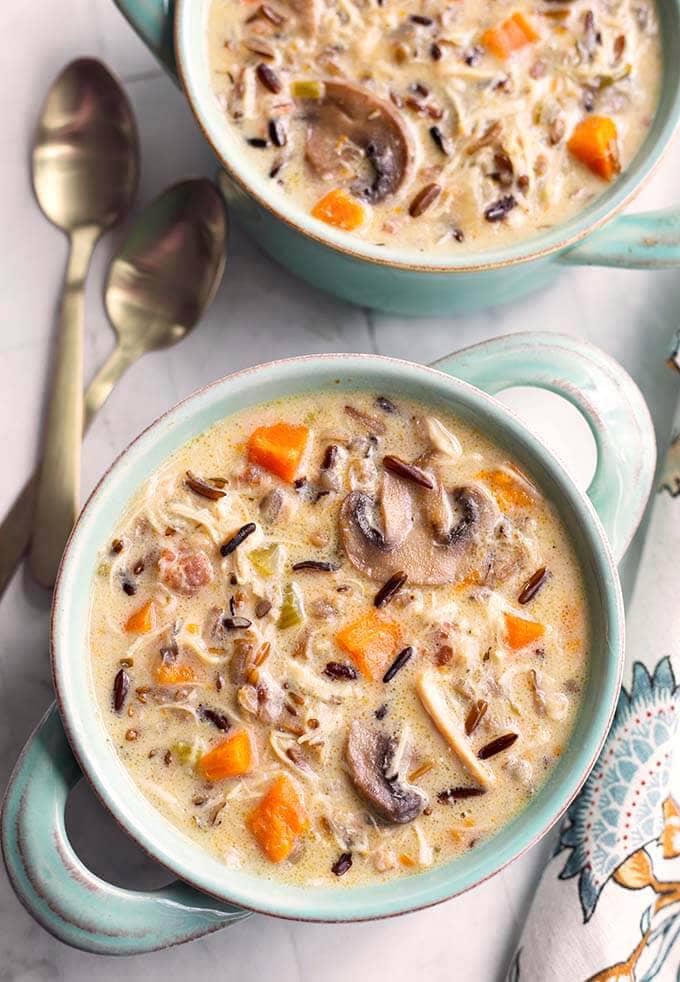 Instant Pot Wild Rice Soup with Chicken
Hearty, earthy, flavorful, and full of good stuff. This is a soup to have on a snowy day.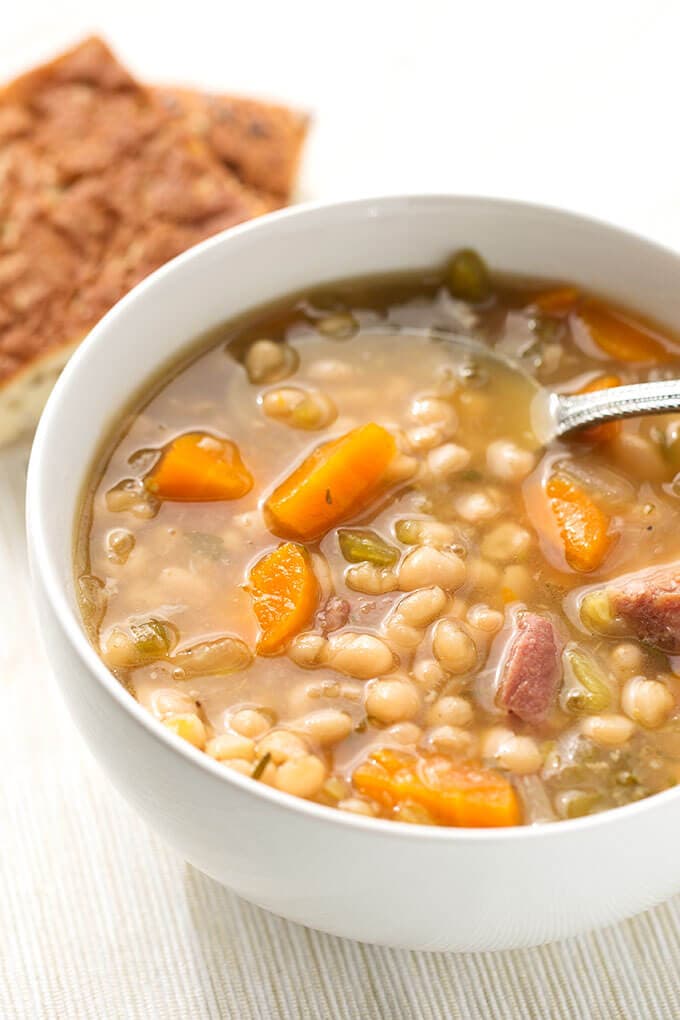 Instant Pot Ham Hock and Bean Soup
I created this soup in honor of my mom. She had an amazing version which I could never copy. This one is pretty good though. It's very popular around here!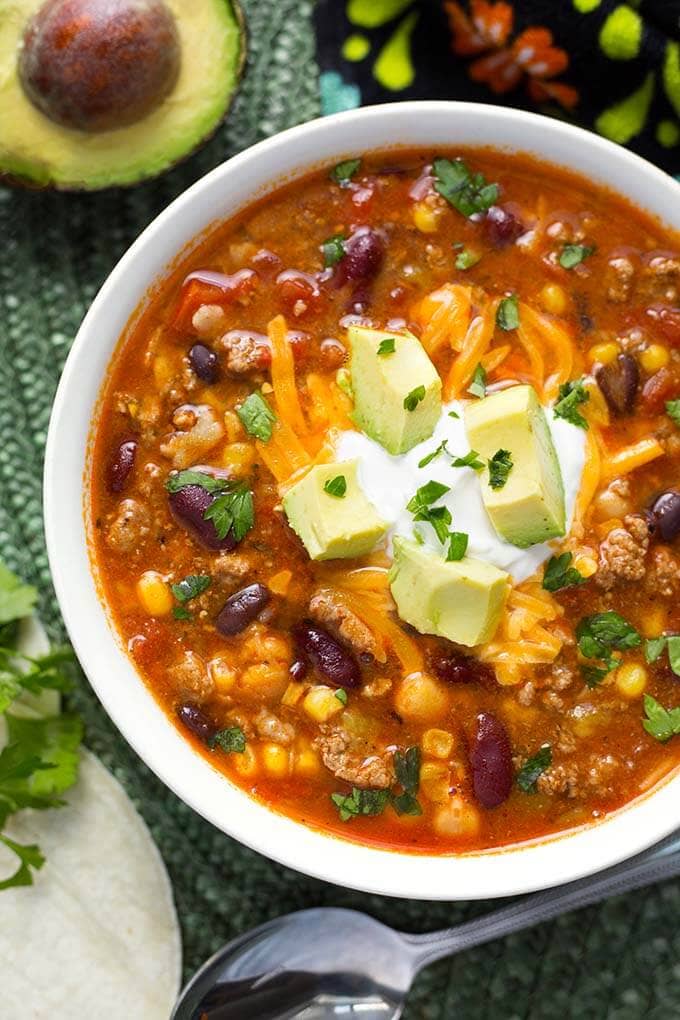 Instant Pot Taco Soup
This happens to be the most popular soup on the blog. I think because it's so easy, and the flavor payoff is big. Who doesn't like tacos?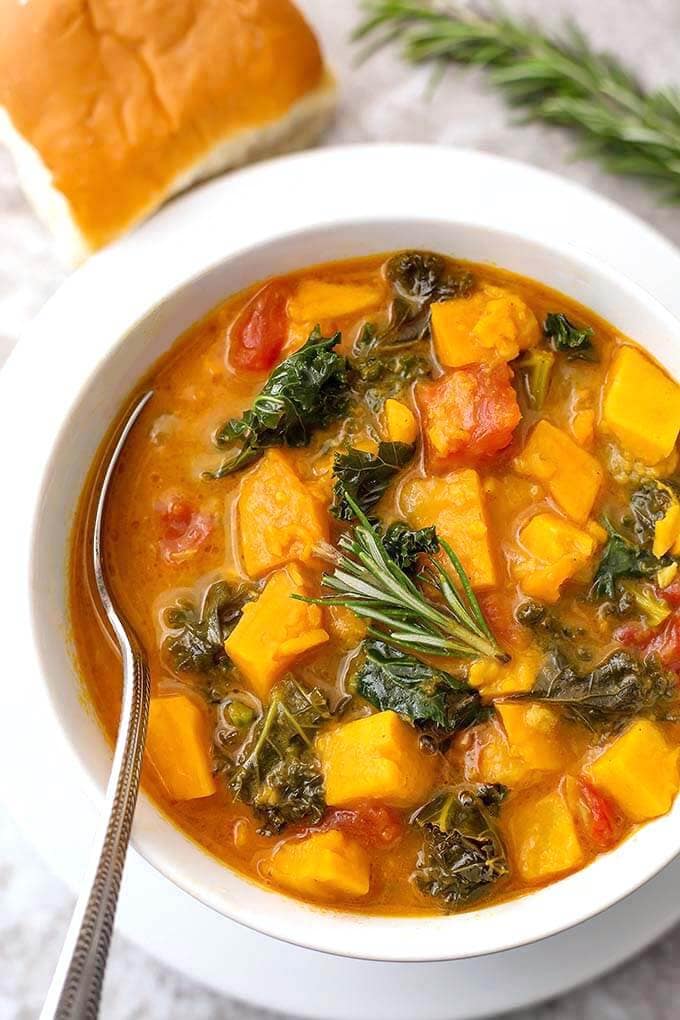 Instant Pot Sweet Potato Kale Soup
Another flavor packed soup. You never knew a vegan soup could be so delicious and filling!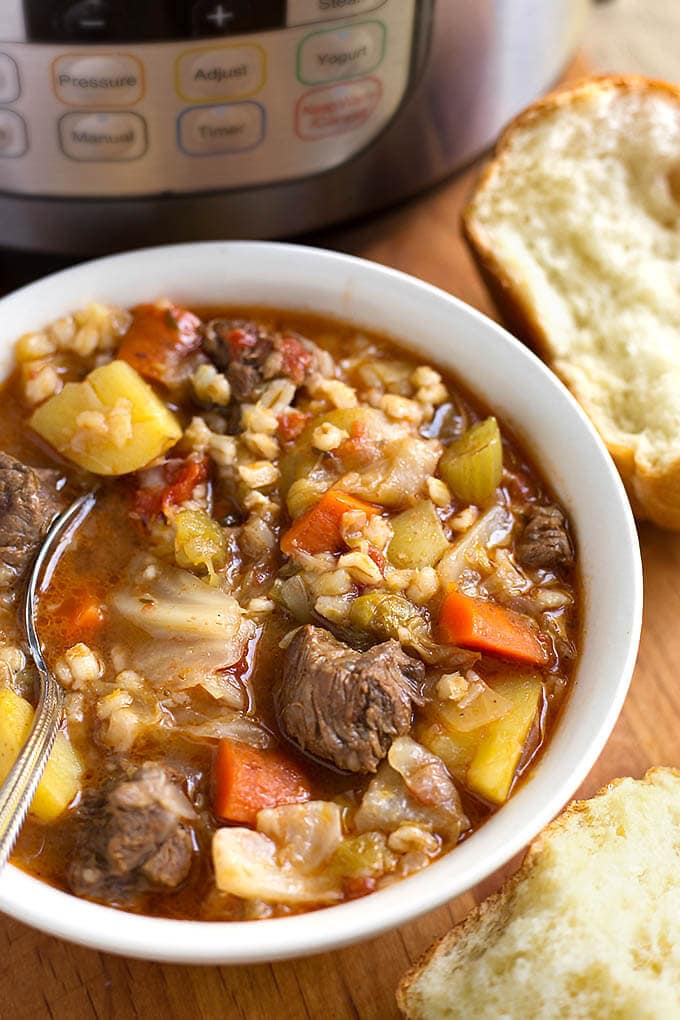 Instant Pot Beef Barley Vegetable Soup
Nana's recipe. 'nuff said.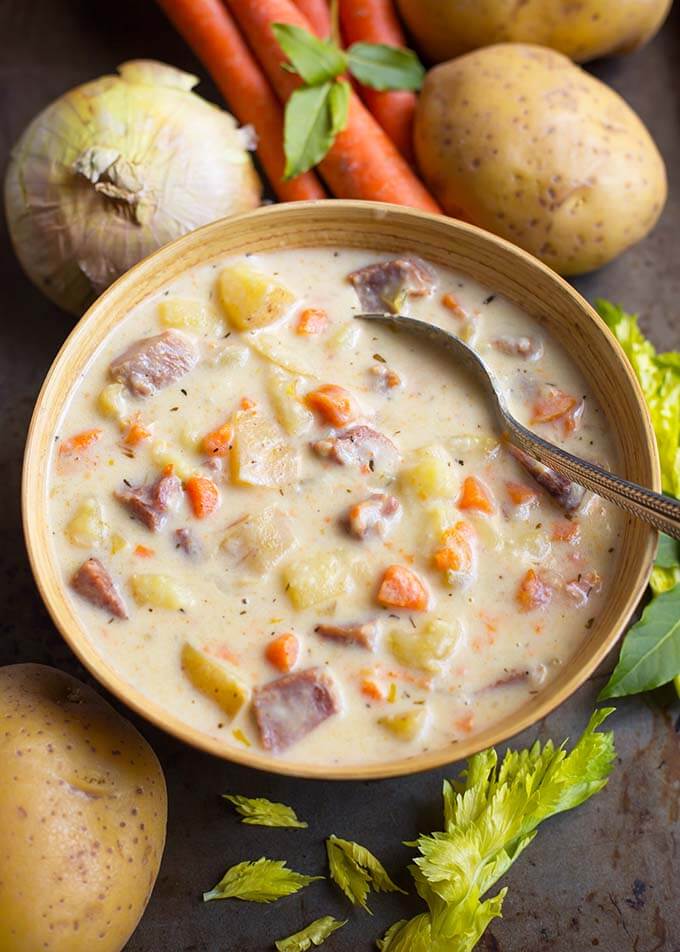 Instant Pot Potato Ham Soup
A great way to use up leftover ham. Or, do what I sometimes do and go buy a small smoked ham and cube it up. That flavor in this potato soup is winning!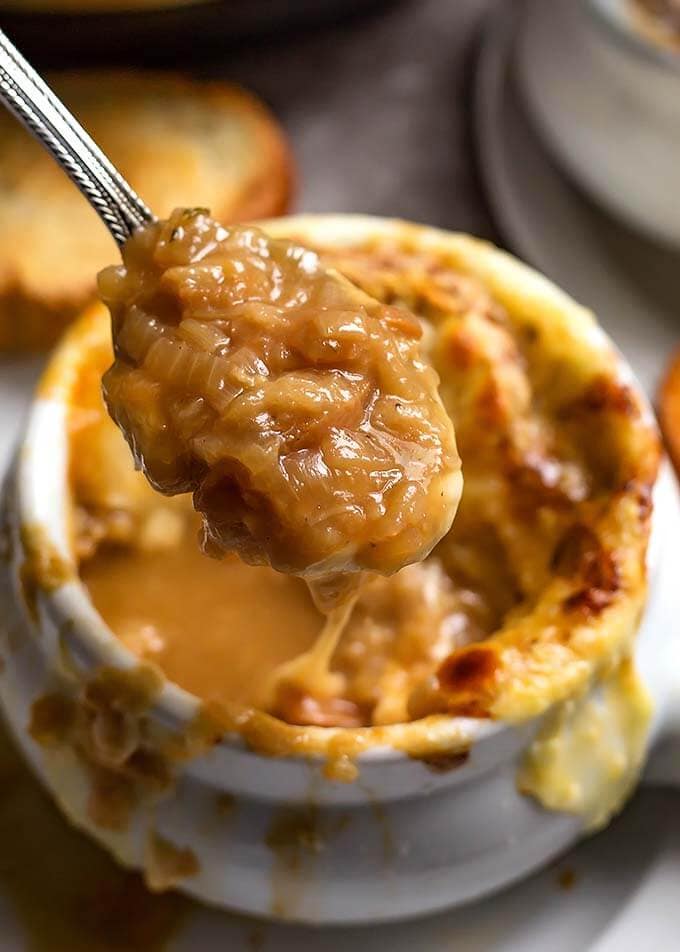 Instant Pot French Onion Soup
If you go the traditional route and actually take the time to caramelize the onions, this soup will take you to a happy place. I'm in love with the broth. Get me a straw.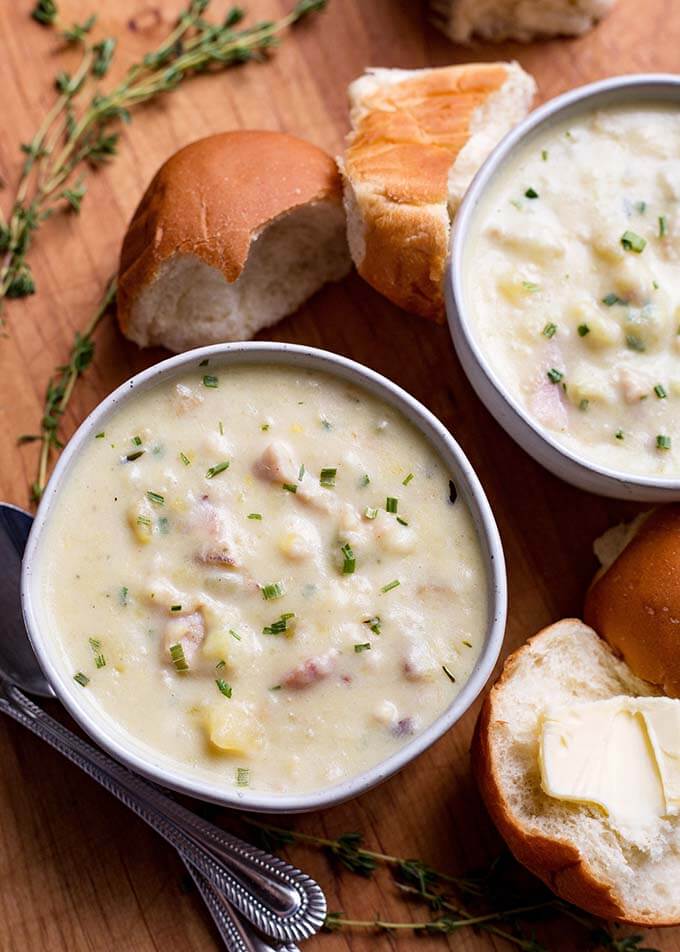 Instant Pot Clam Chowder
Not a boring clam chowder. This recipe is so easy and delicious, and won an award at a clam chowder cook off.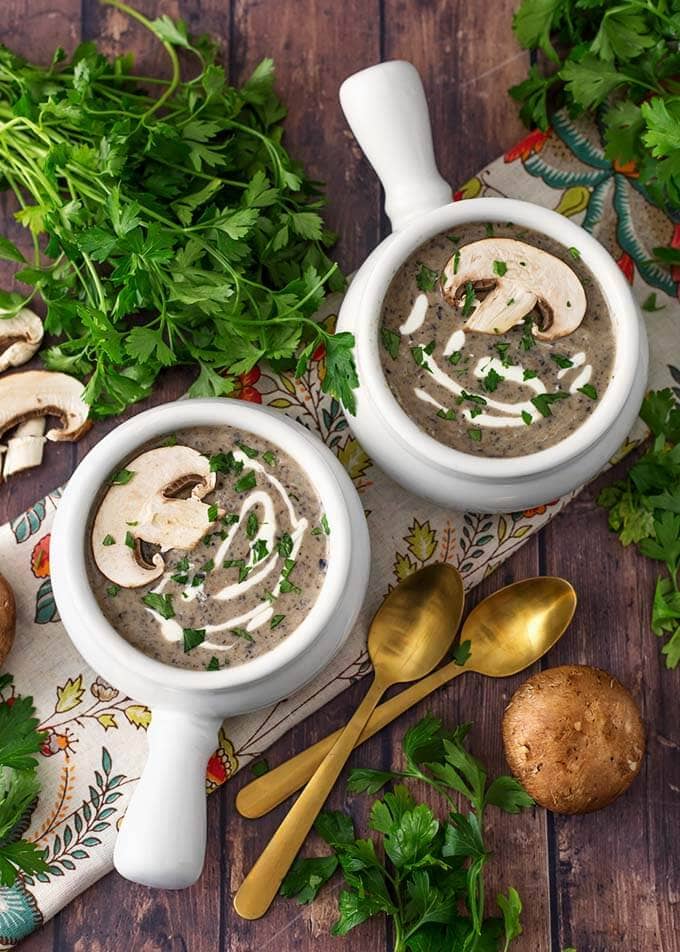 Instant Pot Mushroom Soup
Elegant and rich, earthy, and uncomplicated, and so darn good! If you like mushroom soup, I'm pretty sure you will like my delicious IP version.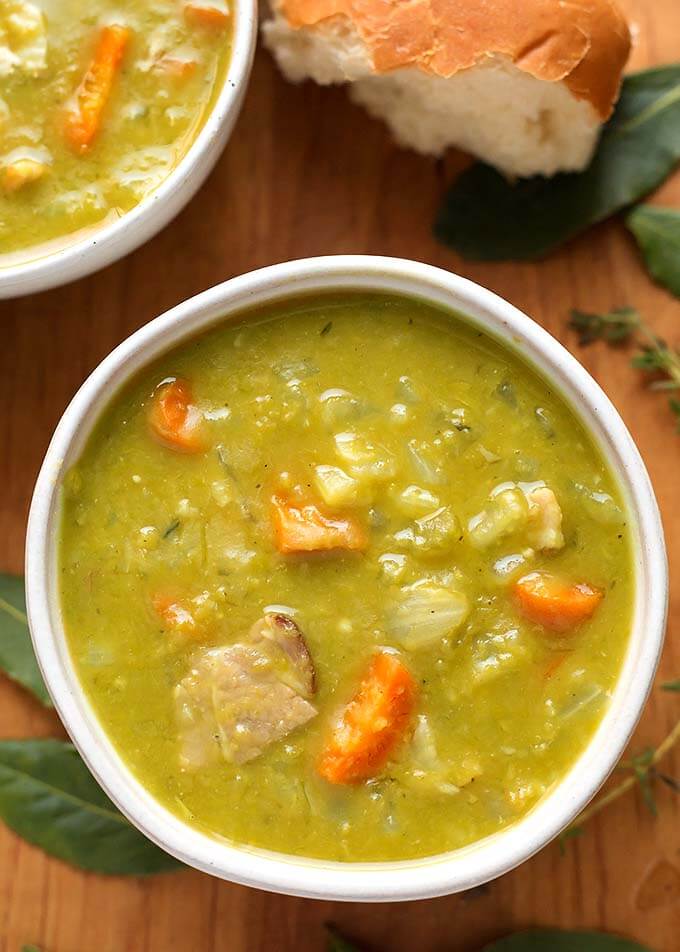 Instant Pot Split Pea Soup
Ah, Split Pea Soup is a favorite from my childhood. It was one of the first soups I learned how to make. This version has a lot of flavor. Save those meaty ham bones for this soup!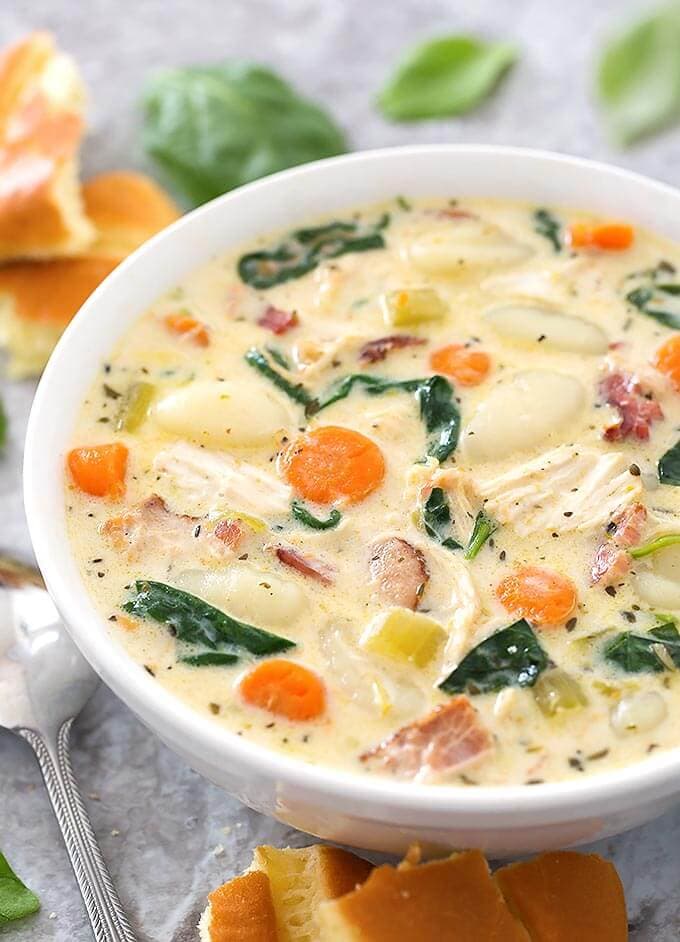 Instant Pot Creamy Chicken Gnocchi Soup
This soup has so much flavor from bacon, chicken, carrots, celery, and soft gnocchi. This soup is amazing!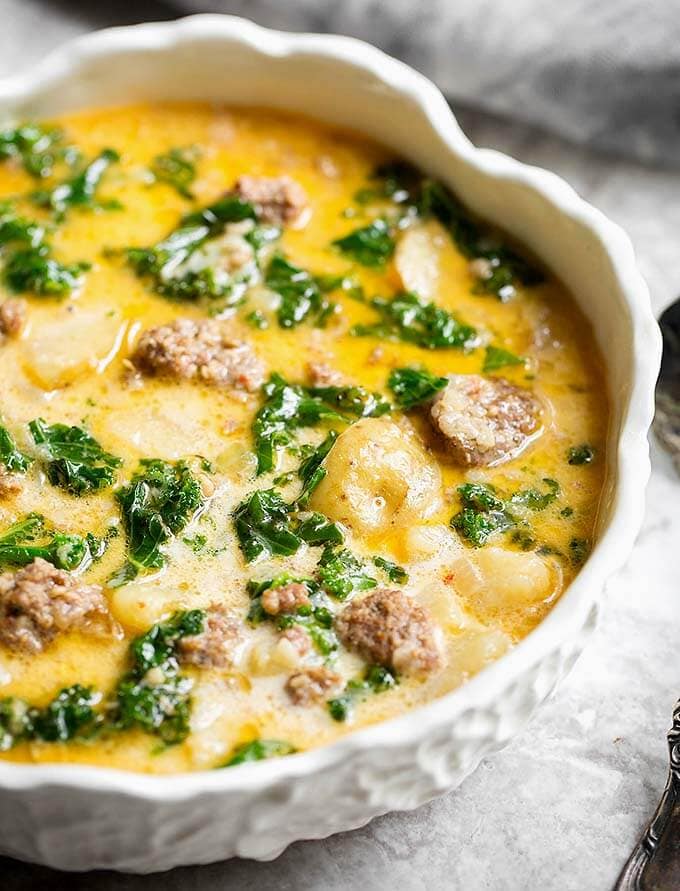 Instant Pot Zuppa Toscana - Sausage Potato Soup
So much flavor from bacon, hot sausage, and seasonings, and so hearty! This one is my favorite. I love it so much, and have been making it in my Instant Pot for a few years now. My numero uno of the Top 15 Instant Pot Soups!
---
The Top 15 Instant Pot Soups are my favorites, but there are so many more! Browse my Soup Category to find your favorites!

RESOURCES TO MAKE these Top 15 Instant Pot Soups and more
We are a participant in the Amazon Services LLC Associates Program, an affiliate advertising program designed to provide a means for us to earn fees by linking to Amazon.com and affiliated sites.