Instant Pot Sweet Potato Pie is a yummy dessert that you can make for Thanksgiving or any day! This is a traditional Southern recipe. Pressure cooker sweet potato pie is very easy to make and it tastes delicious!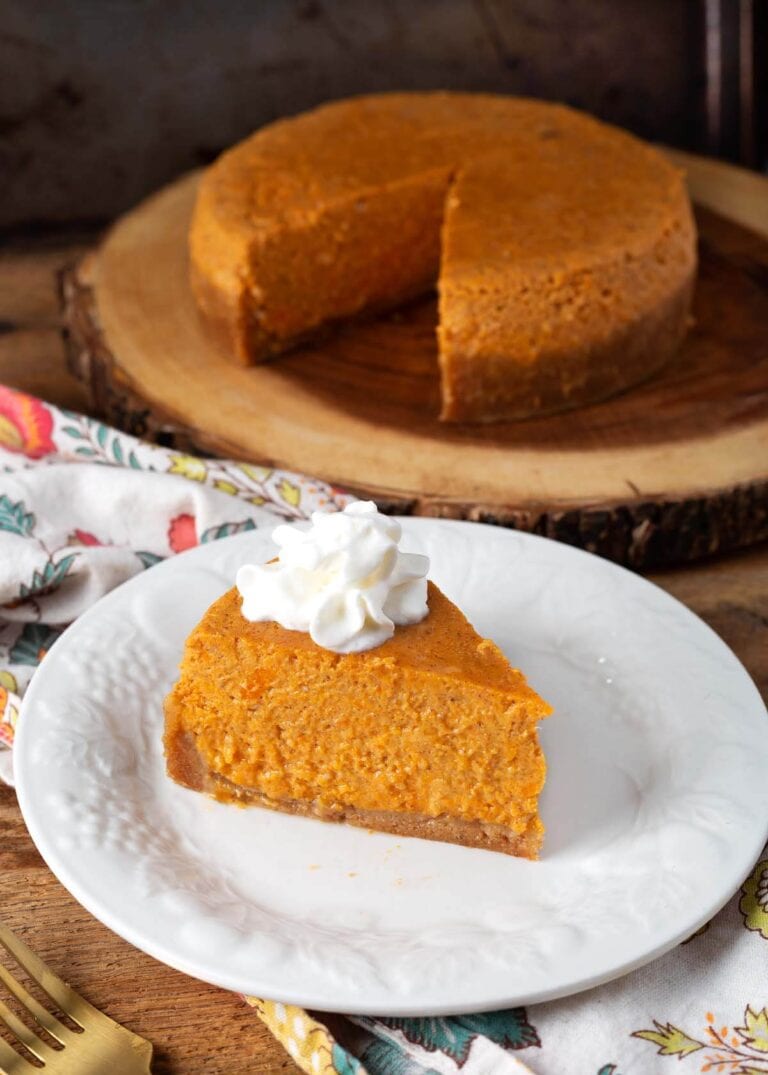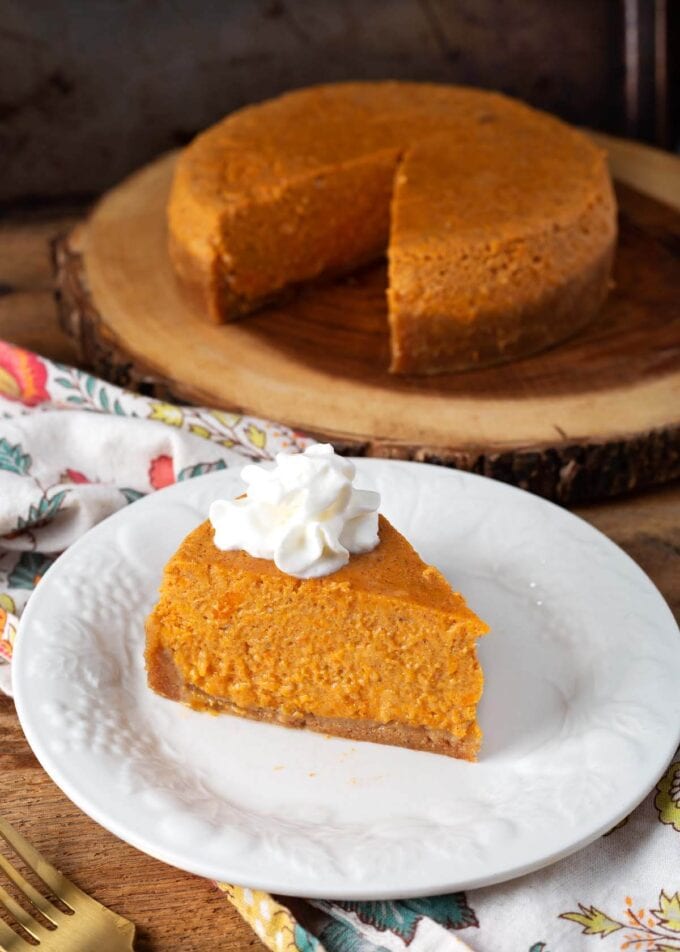 Instant Pot Sweet Potato Pie
If you like sweet potatoes, you will probably really like this sweet potato pie recipe made in the Instant Pot. We sure do!
Sweet Potato Pie is a traditional Southern American dessert. This pie is similar to pumpkin pie, with distinct sweet potato flavor.
This is my granny's recipe that I have adapted for the Instant Pot. I did have to switch to a graham cracker crust, but otherwise it is her exact recipe!
Many families like to eat sweet potato pie in place of a pumpkin pie at Thanksgiving. This easy Instant Pot pie recipe is great all year 'round!
What makes this recipe great
• Uses a graham cracker crust (a pastry crust in the IP won't work).
• The filling is all mixed in one bowl.
• The flavor is delicious and authentically Southern.
• Easy to prepare.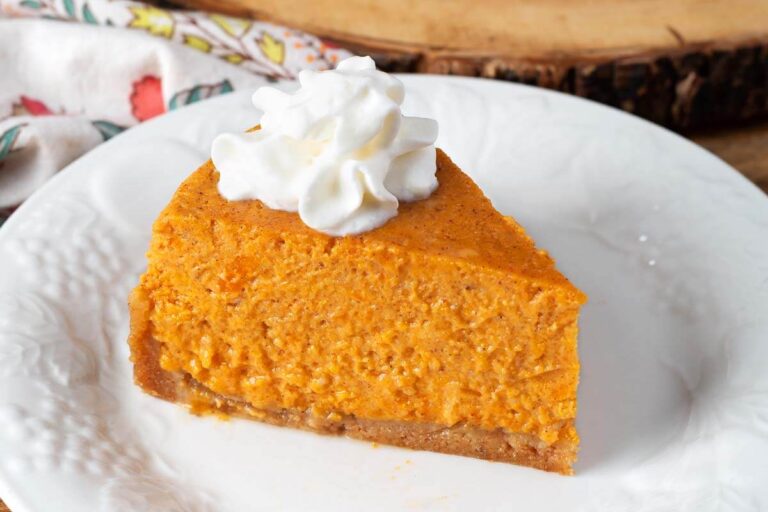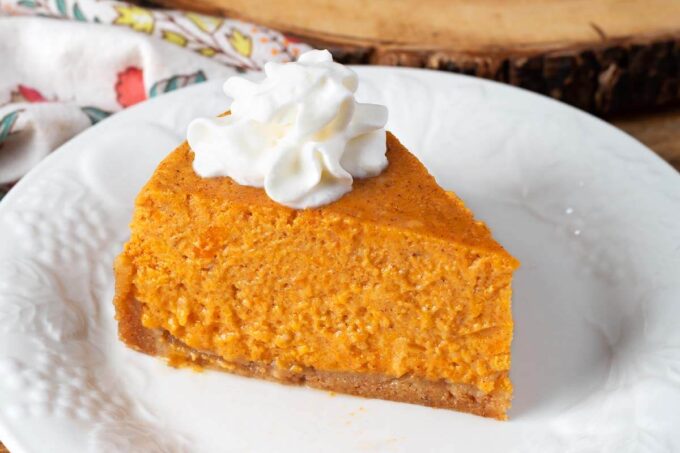 This recipe makes a nice tall pie. You can get about 8 good sized servings.
The steps to make this delicious pressure cooker sweet potato pie are easy. Here they are: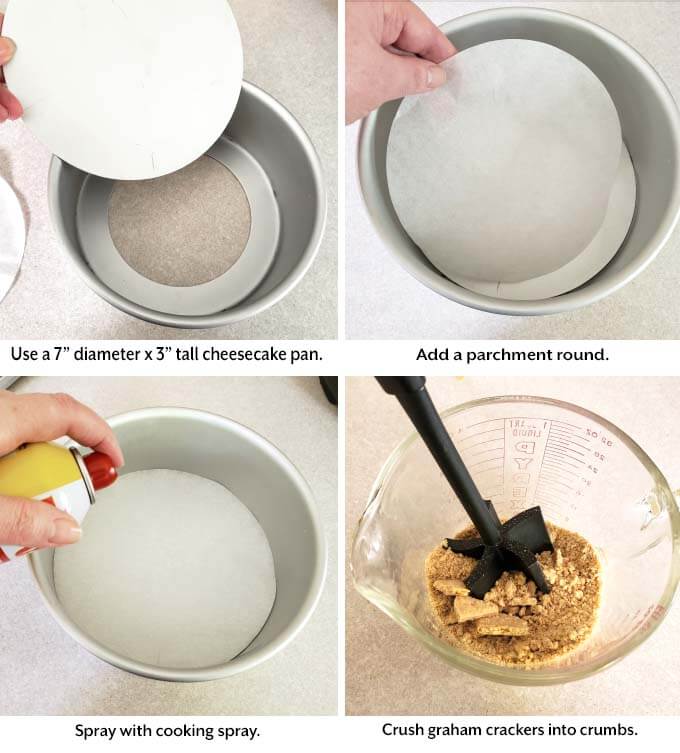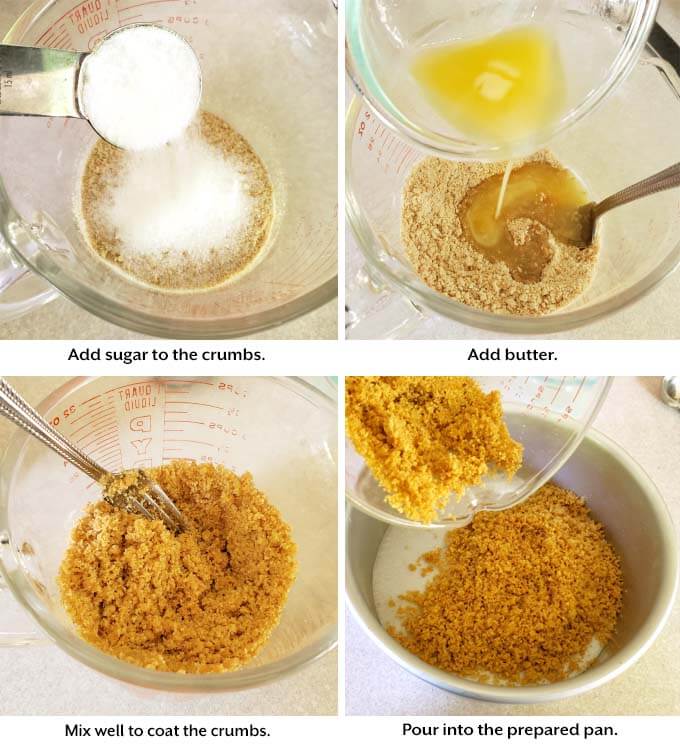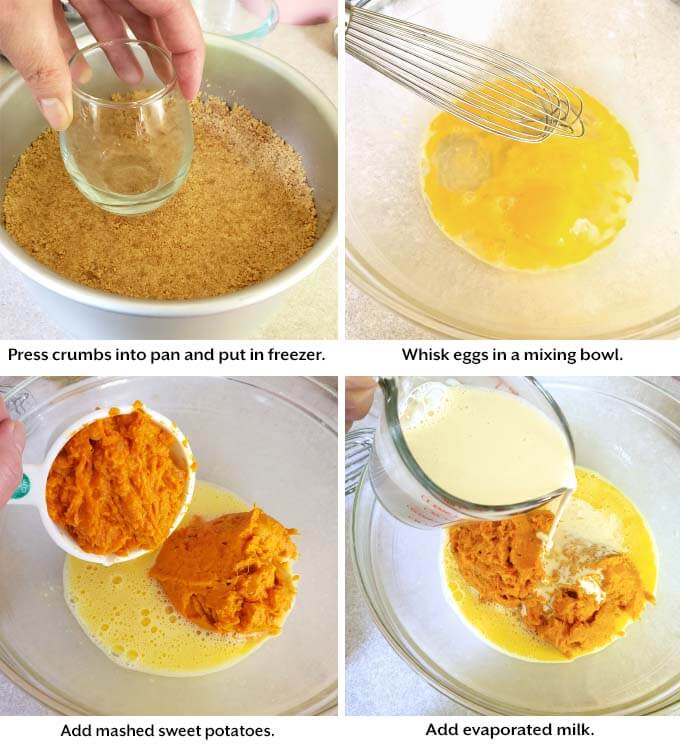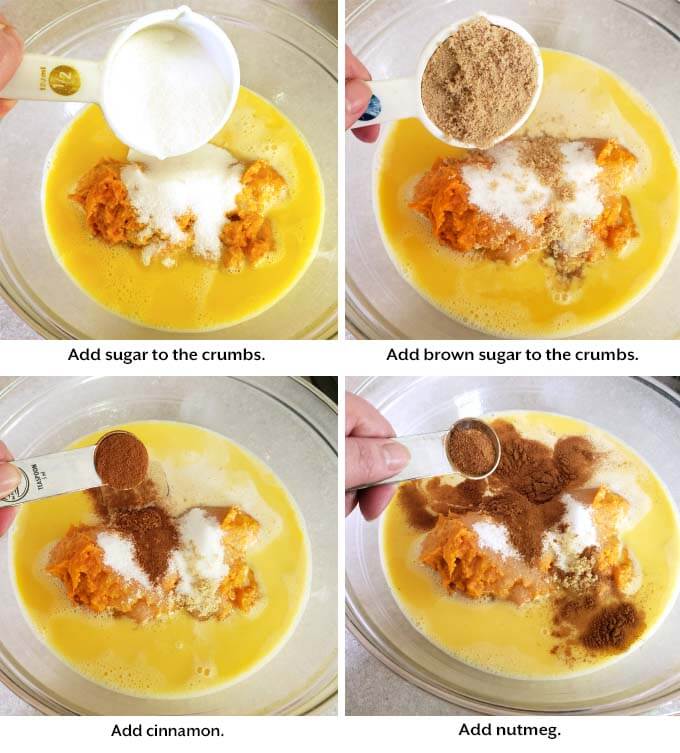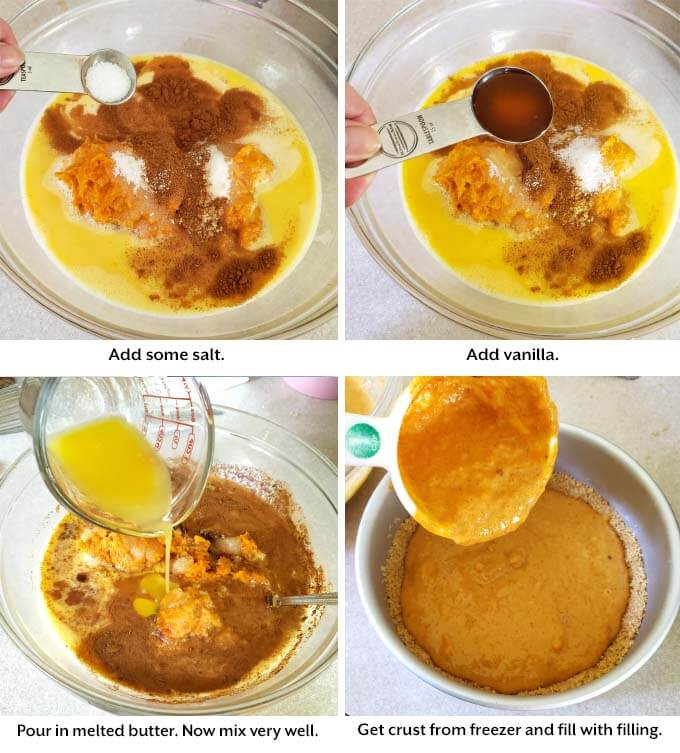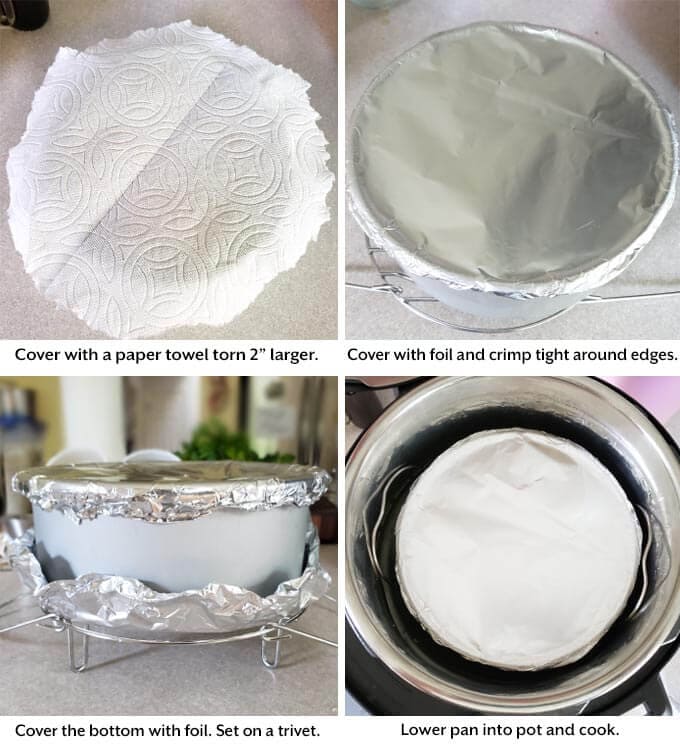 After pressure cooking the sweet potato pie, let the pie rest about 1 hour, then chill for about 3-4 hours to set up.
Don't remove from the pan until fully chilled.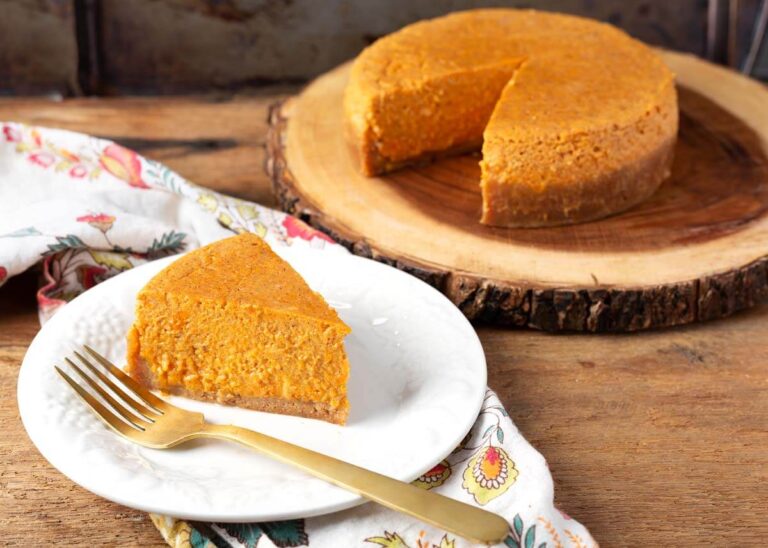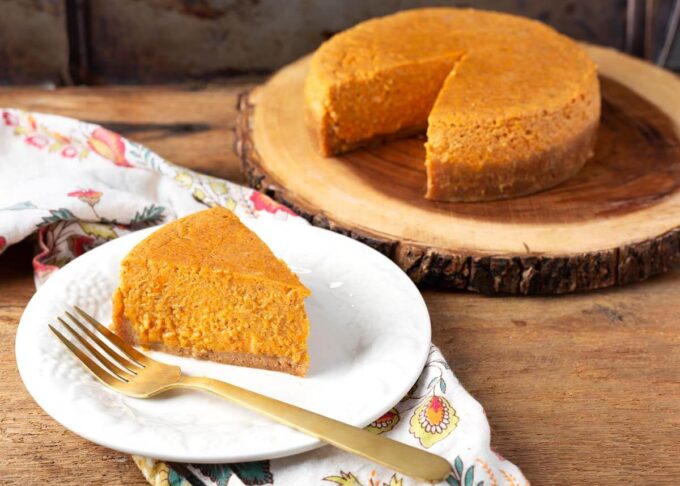 What is a Good Topping for Sweet Potato Pie?
We all know that marshmallows are great on candied yams, or sweet potatoes. Marshmallows are also delicious on sweet potato pie!
You will need to put the marshmallows on top of the pie before taking it out of the metal pan. Then pop it under the broiler until they are lightly toasted.
You don't want the pie in the oven too long or it will warm up too much.
Of course, whipped cream is dreamy on this pie, too, And easier. Much like pumpkin pie. Whipped cream is always a win for me!
You can also enjoy it as is. There is a sweetness and lots of flavor so this sweet potato pie can stand on its own.


Instant Pot Pumpkin Cheesecake
Instant Pot Chocolate Orange Cheesecake
Instant Pot Chocolate Lava Cake
Instant Pot Chocolate Cheesecake
Pin This Recipe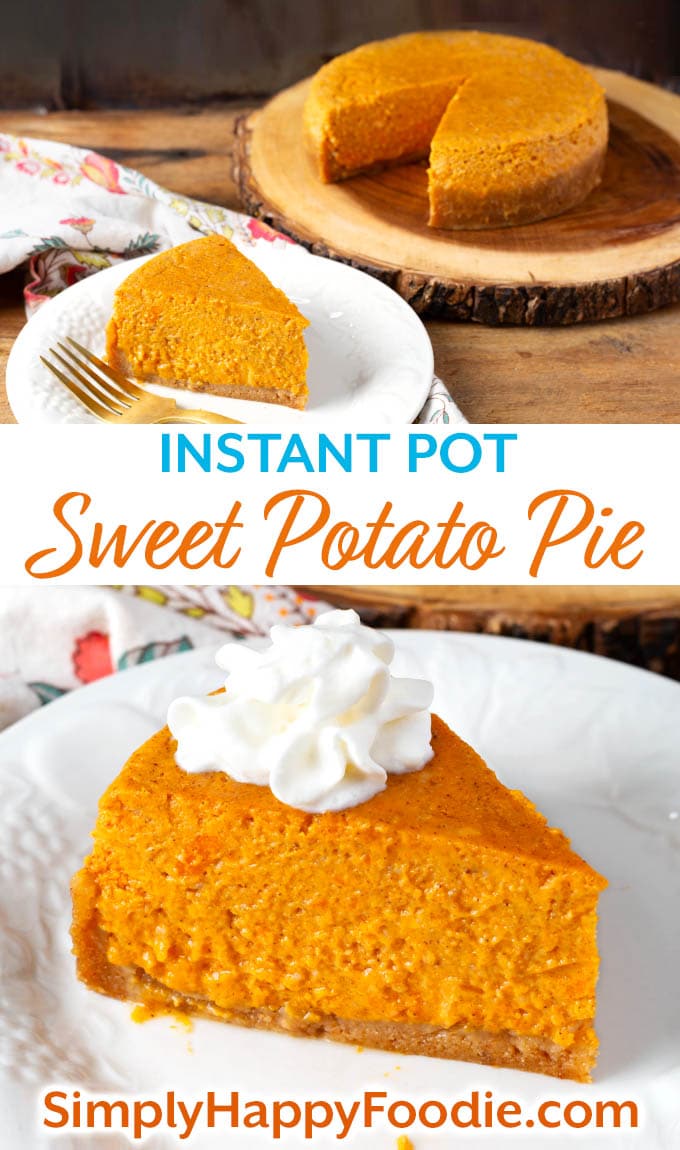 Did you make this yummy pressure cooker sweet potato pie? Leave a comment with a star rating below. I'd like to know how you liked it!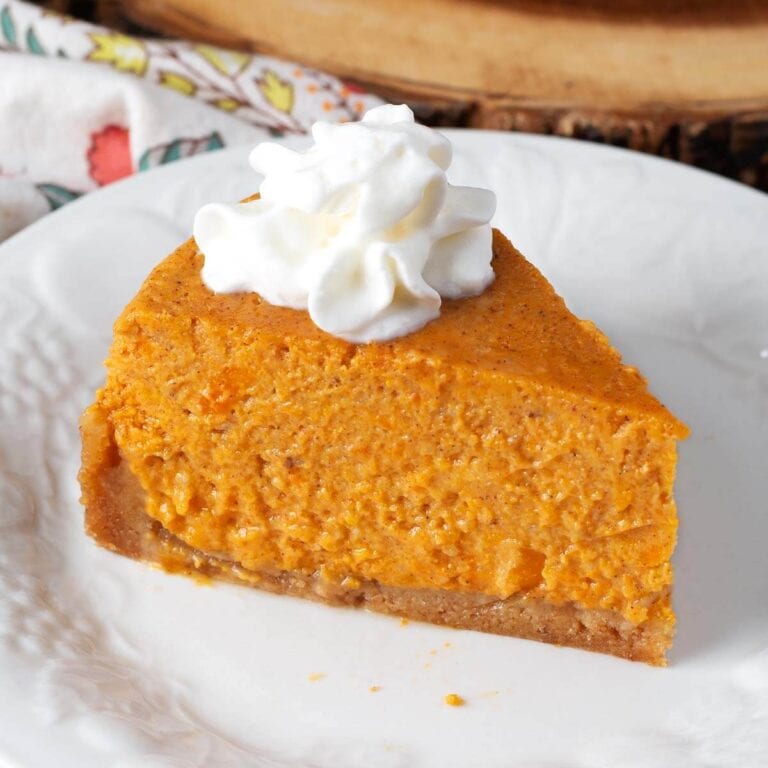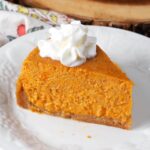 Instant Pot Sweet Potato Pie
Instant Pot Sweet Potato Pie is a yummy dessert! This traditional Southern dessert is what many families eat in place of a pumpkin pie. Easy to make and it tastes delicious!
Keyword:
pressure cooker sweet potato pie recipe
Ingredients
Crust
1

cup

Graham Cracker Crumbs

2

Tbsp

Sugar

4

Tbsp

Melted Butter
Filling
2

lg

Eggs

2

cups

Mashed Cooked Sweet Potato

12

oz

Evaporated Milk

1/2

cup

Sugar

1/3

cup

Brown Sugar

1 1/4

tsp

Cinnamon

1/2

tsp

Nutmeg

1/2

tsp

Salt

1

Tbsp

Vanilla

4

oz

Melted Butter
Instructions
Make The Crust
Spray a 7"x3" cheesecake pan. Mix together the graham cracker crumbs, sugar, and butter. Press into the pan, going about halfway up the side of the pan. Place pan in the freezer.
Make The Filling
In a large mixing bowl, whisk the eggs well.

Add all of the other ingredients to the eggs and mix well.

Remove the crust from the freezer and pour the filling into it. Place a paper towel over the pan (tear off the edges to about 2" larger than the pan). Then place a piece of foil over the paper towel and crimp it to cover the pan.

Wrap some foil around the bottom of the pan so the bottom doesn't get wet. Set the pan on a trivet with long handles.

Pour 1 1/2 cups of water into the inner stainless liner of the pressure cooker. Use the rack to carefully lower the pan into the pot.

Close the lid and set the steam release knob to the Sealing position.

Press the Pressure Cook/Manual button or dial, then the +/- button or dial to select 45 minutes. High Pressure. The pot will take several minutes to come to pressure.

When the cook cycle has finished, turn off the pot and let it sit undisturbed for 15 minutes (15 minute natural release). Then turn the steam release knob to the Venting position to release the remaining steam/pressure.

You will probably need to dab off the excess water from the top of the pie using a paper towel. Then use the handles to carefully lift the pie out of the pot.

Let the pie set for 1 hour, then put in the fridge to chill for 2-3 hours to set up.

Remove from the pan before serving.
Resources to Make this Recipe and More
This post contains Affiliate links. As an Amazon Associate I earn from qualifying purchases.