Instant Pot No Boil Yogurt, also known as Instant Pot Cold Start Yogurt, is a thick, creamy yogurt that you can make faster than the boil method. Electric pressure cooker yogurt uses a yogurt setting that is built in, to make it easy, with no babysitting required! And did I mention that this Instant Pot yogurt is delicious?!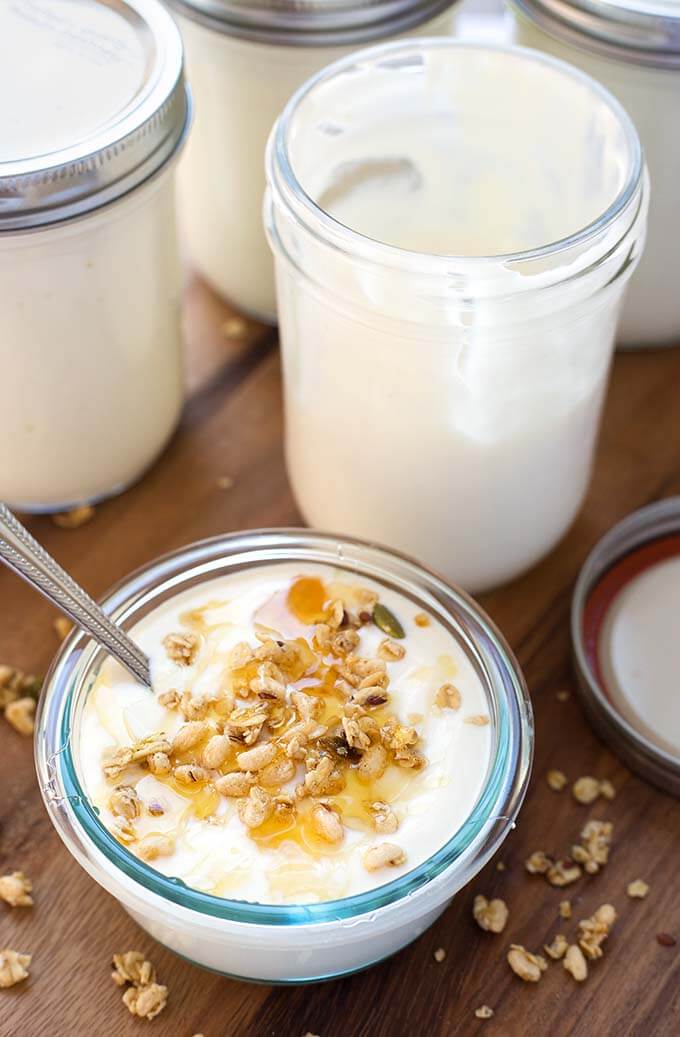 Instant Pot No Boil Yogurt
Making yogurt is something I never did until I bought my first Instant Pot® electric pressure cooker. I used the boil method, where you heat the milk to 180, cool it to 110, then add the starter (yogurt), then incubate for 8+ hours. It's not hard, and you can use regular milk.
It comes out a little thinner than the "cold start" or "no boil" method. It is still good though!
When I first made Instant Pot No Boil Yogurt, I was thrilled, as this method appealed to my lazy side, and it came out thick enough that I didn't have to strain it (another point for my lazy side)! Not having to boil & cool it meant that I saved time, too.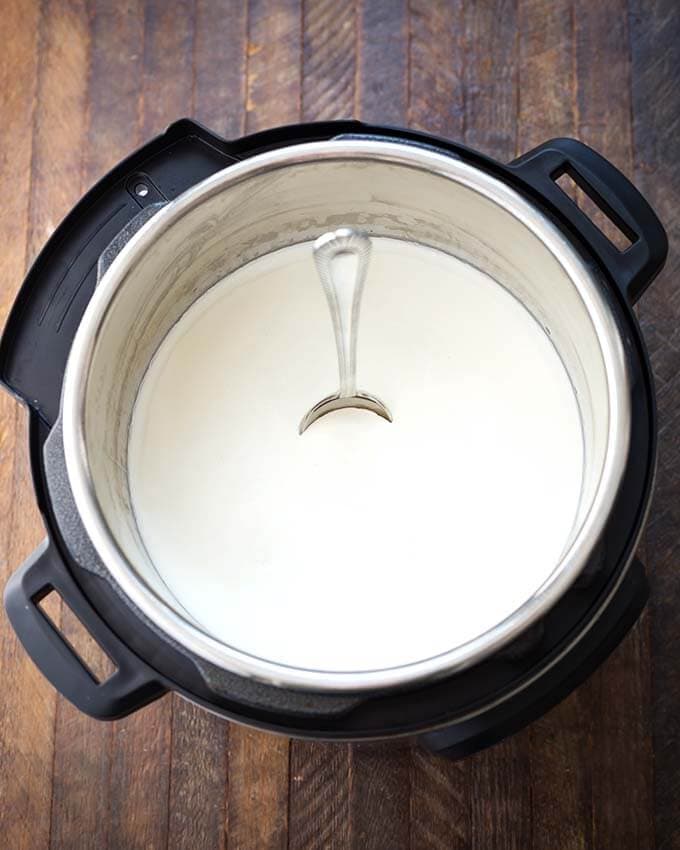 Instant Pot No Boil Yogurt, or sometimes called "Fairlife yogurt", "Cold Start yogurt" or a loose version of Vietnamese yogurt, comes out creamy and thick.
This version of Instant Pot Yogurt uses a milk that has already been boiled and is filtered. There are several brands out there, but Fairlife® is by far the most popular. It comes in whole, 2%, and nonfat.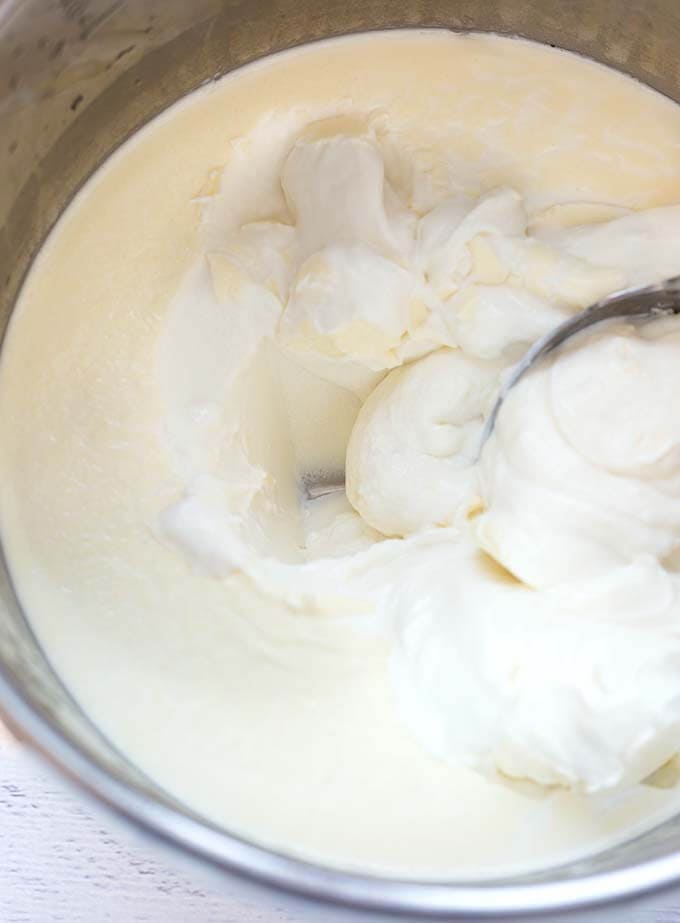 How to Make Instant Pot No Boil Yogurt
Use ultra pasteurized milk, such as Fairlife® - You can use whole, 2%, etc. The reason you can get away with not boiling it for this method is that they already boiled it. The milk gets heated enough to kill the bacteria that fights against the cultures that make the yogurt. That's why you have to add starter with active/live cultures.
Add a starter with active/live cultures - You need a starter (I use Fage yogurt), since all of the live stuff was killed off in the boil. Just whisk it in. I use 2 heaping Tbsps for ½ gallon of milk. Make sure it's fresh, and actually says "Active Live Cultures" on the carton.
Sweetening your yogurt - Completely optional. Sometimes I do, and use a can of sweetened condensed milk, whisked in well. Sometimes I don't want a sweet batch, or I just don't have the SCM, so I leave it out. I like to use honey and vanilla when I serve it.
Heavy Cream - Sometimes I add a cup to make my yogurt even creamier. Totally optional (and so decadent!).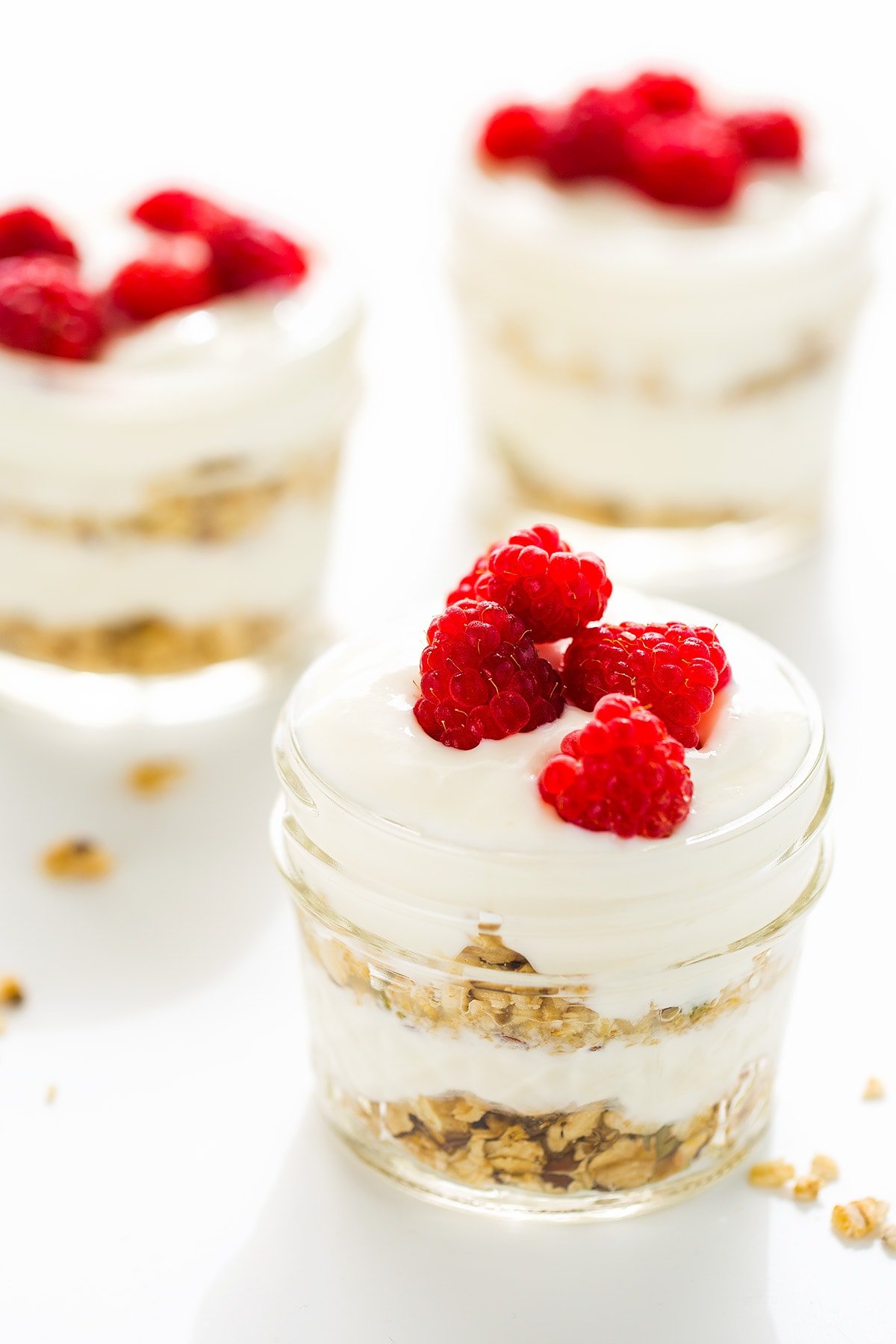 Vanilla Yogurt Parfait


Instant Pot Vanilla Extract
Instant Pot Hot Sauce
Instant Pot Lemon Curd
Instant Pot Dulce de Leche Caramel
Pin This Recipe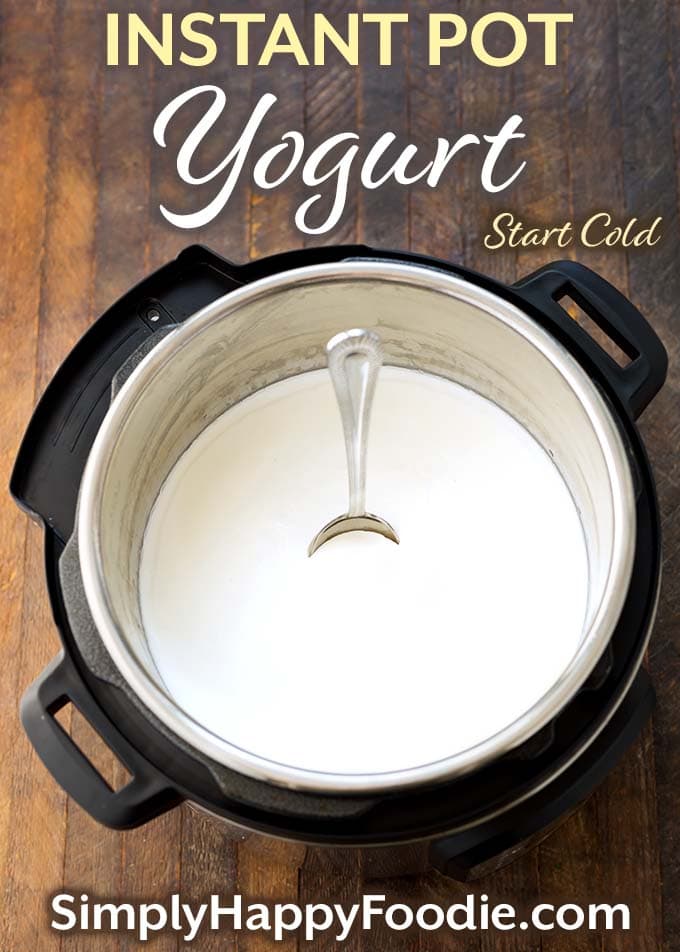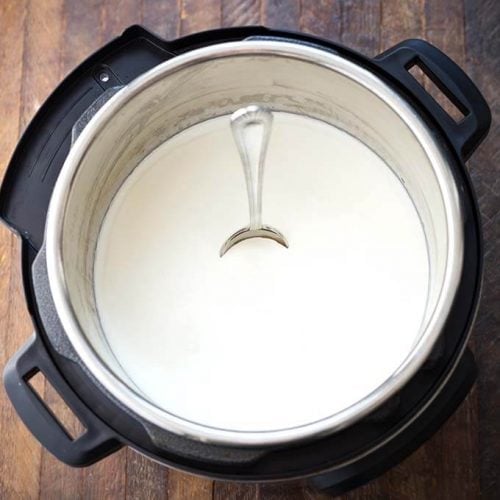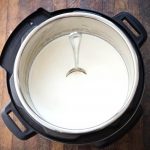 Instant Pot No Boil Yogurt
Instant Pot No Boil (cold start) Yogurt is thick, creamy, and delicious. Pressure cooker yogurt is fun to make and tastes so good!

Keyword:
instant pot cold start yogurt
Ingredients
52

oz

Fairlife® Ultra Filtered Milk,

divided

2

Tablespoons

Yogurt Starter

(use a yogurt with live, active cultures)

1

14-ounce can

Sweetened Condensed Milk (optional),

such as Eagle Brand®

1

cup

Heavy Cream

(optional)

2-3

teaspoons

Vanilla

(optional)
Instructions
Pour ¼ of the milk into the inner liner (stainless pot).

Add 2 heaping Tablespoons of the yogurt starter (I like to use Fage brand). Whisk to incorporate completely.

Add sweetened condensed milk (if using), and whisk very well to dissolve and combine.

Add the heavy cream and vanilla (if using) and the remainder of the milk and whisk well to combine.

Place a lid on the pot. You can use the IP lid (on venting), a glass lid, silicone, a dinner plate, etc.

Press the Yogurt button (or dial), and set time, using the +/- button, or dial, for either 8 hours (default) or 9 hours (for a more tart flavor). Longer incubation time equals tarter yogurt.

When incubation time is finished, cover the inner liner with a paper towel, and a lid over that, and place it in the fridge to chill. Do not stir until chilled, for best results.

Remove from fridge and stir. Yogurt should be nice and thick*.
Recipe Notes
*If you want it even thicker, you will need to strain it.
To strain, place coffee filters in a strainer set over a bowl and pour the yogurt in the lined strainer (or use a yogurt strainer). Place in fridge and strain until desired thickness is achieved.
If you get it too thick, just stir some of the whey back into it.

Resources to Make Instant Pot Cold Start Yogurt Recipe and more
We are a participant in the Amazon Services LLC Associates Program, an affiliate advertising program designed to provide a means for us to earn fees by linking to Amazon.com and affiliated sites.