Do you like lemons? I sure do! If you have never had Instant Pot Lemon Curd, you are in for a treat This is an easy pressure cooker lemon curd recipe, and the results are amazing! Lemon curd is a tart-sweet custard type confection, and is a wonderful topping on yogurt, cheesecake, toast, pastry, and much more.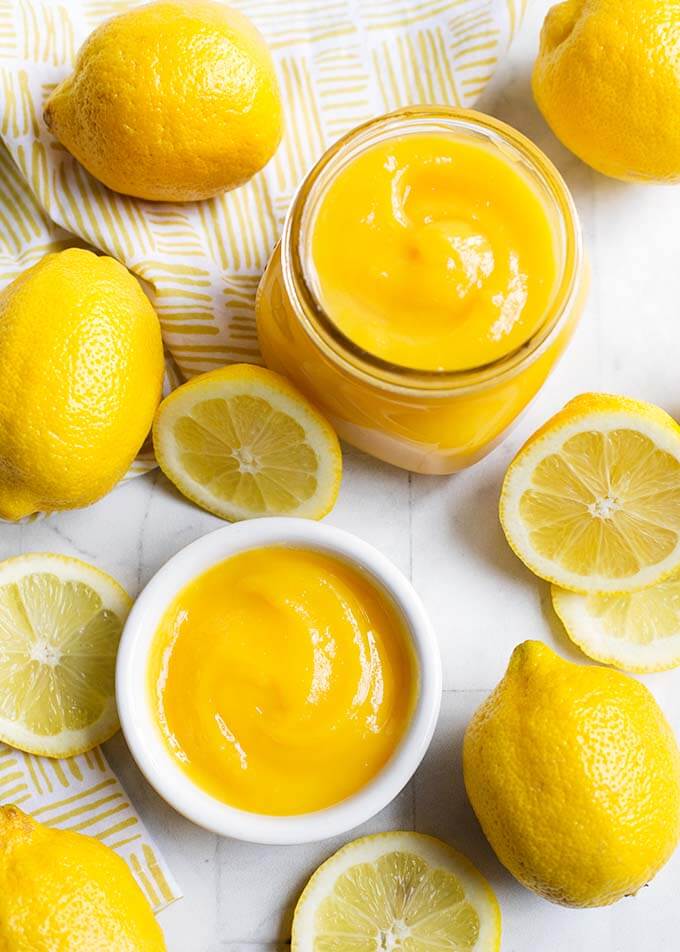 Instant Pot Lemon Curd
I think lemons are the best citrus fruit! Their bright scent and pretty yellow color makes me happy! You can do so much with lemons, like make cleaners, essential oil, wood polish, and of course, there are a ton of food recipes that lemons are the star of!
Instant Pot Lemon Curd is one of those recipes, and it's delicious and super easy to make.
Here's how to make it: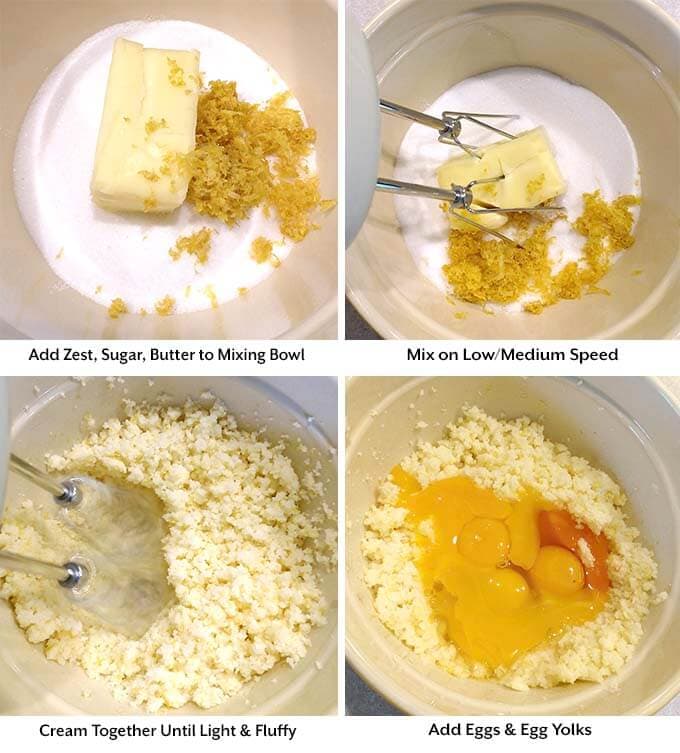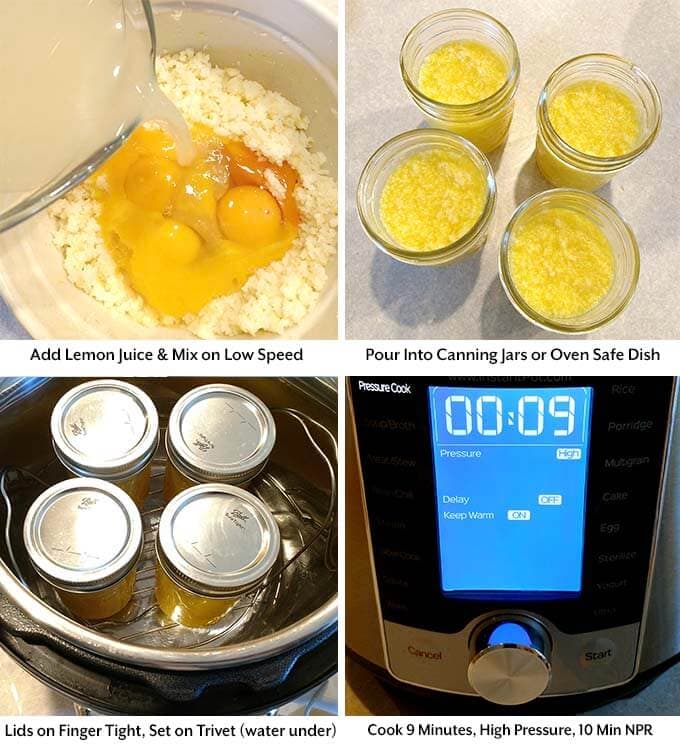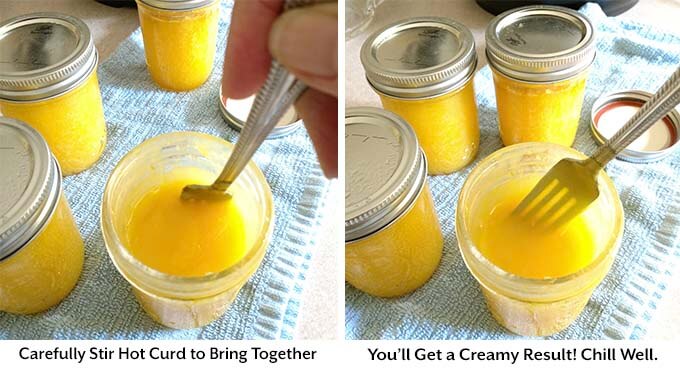 My favorite cake filling is lemon curd. And on yogurt, lemon curd is divine! Many people don't know how easy it is to make. You can make it on the stove, in the microwave, and in your Instant Pot!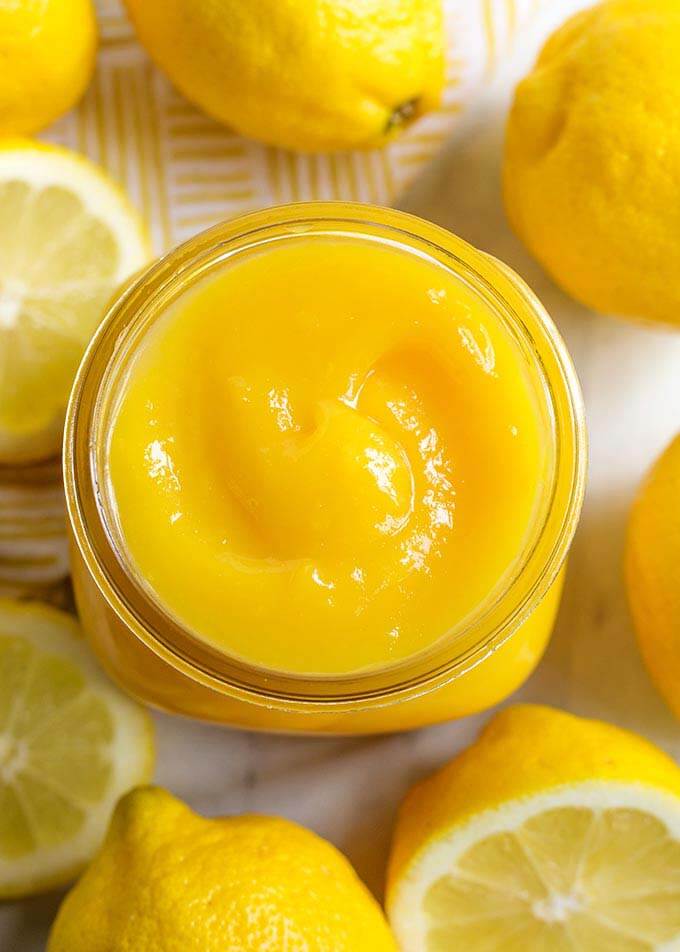 You Might Also Like
Instant Pot Apple Butter
Instant Pot New York Cheesecake
Instant Pot Banana Bread
Instant Pot Cranberry Sauce
Pin This Recipe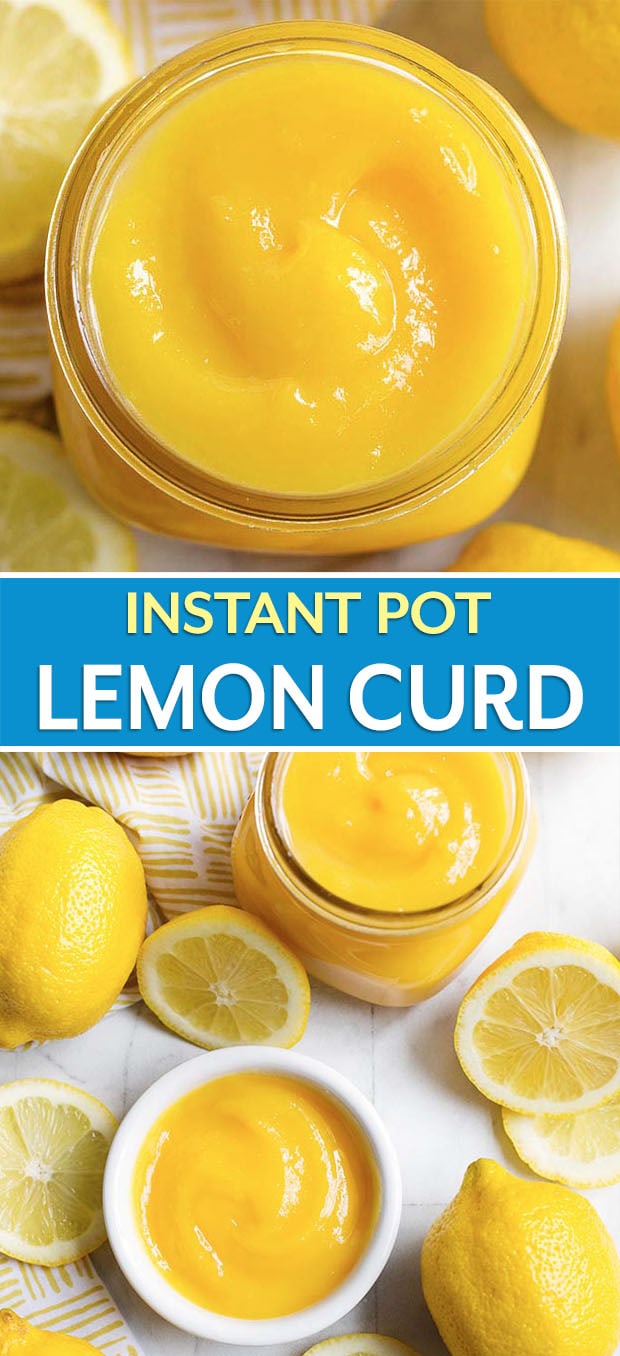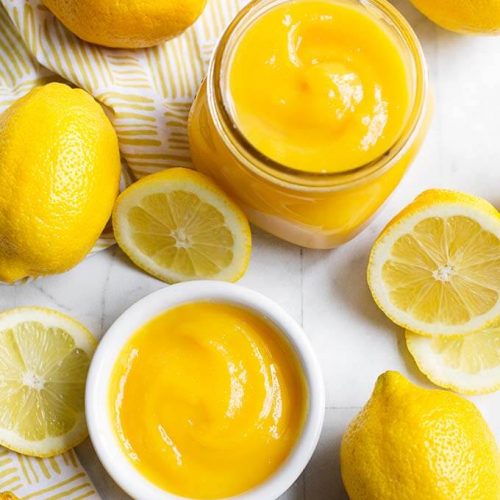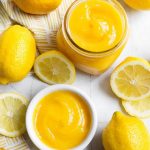 Instant Pot Lemon Curd
Instant Pot Lemon Curd is a delicious confection made with lemons , eggs, and butter. It is so delicious, and is great on cheesecakes, pastries, yogurt, toast, and as filling for cakes, pies, etc.
Keyword:
pressure cooker lemon curd
Ingredients
2

tsp

Lemon Zest

1

cup

Lemon Juice

(about 4-5 lemons)

1 ¼

cups

Sugar

(reduce to 1 cup if you like it tart)

5

Tbsp

Butter,

softened

3

Eggs

2

Egg Yolks
Instructions
Prepare the Pressure Cooker
Pour 2 cups of water into the inner liner stainless pot. Place the trivet/rack in the pot.
Mix Up the Curd
Add the Zest of the lemons (careful not to get any of the white pith, you just want the yellow part) and put zest in a mixing bowl.

Juice as many of the lemons as you need to get 1 cup of lemon juice. Set juice aside.

Add the sugar and butter to the mixing bowl with the zest, and cream together, using a hand mixer, until light and fluffy.

Add the eggs, egg yolks, and lemon juice to the butter mixture and mix on low speed until combined (it will be lumpy from the butter).

Pour into 1 cup or pint mason canning jars and put the lids on finger tight. Don't fill more than ¾ full as the mixture will "rise" as it cooks (it does come back down when you stir it).

Place the jars on the trivet in the pot. Place the lid on the pot and set the steam release knob to the sealing position.

Press the Pressure Cook/Manual button or dial, then the + or - button or dial to select 9 minutes.

After the cook time has finished, let the pot sit undisturbed for 10 minutes (10 minute Natural Release). Then turn the steam release knob to the Venting position and release any remaining steam/pressure.

When the pin in the lid drops down, open the lid and very carefully remove the hot jars of curd. Use an oven mitt, or a canning jar retriever. Be very careful! Set the jars on a surface that can withstand the heat.

Carefully open one of the jars and stir the lemon curd with a fork or very small whisk until it comes together and is creamy. Repeat with remaining jars of lemon curd.

If there are any small lumps that you don't want in there, you can strain it into a bowl and refill the jars, or transfer to a container of your choice (though this has never happened to me). Let cool for about 15 more minutes, then put in the fridge for a few hours to chill and firm up.

Serve this delicious lemon curd on yogurt, toast, cheesecake, pastry, cakes, muffins, or just eat it by the spoonful!
Recipe Notes
If you are going to use this lemon curd as a cake filling, add 1 ½ Tbsp of corn starch to the mixture when you add the eggs. This will help it stay on the cake layer.

Resources to make this recipe and more
We are a participant in the Amazon Services LLC Associates Program, an affiliate advertising program designed to provide a means for us to earn fees by linking to Amazon.com and affiliated sites.