Cheesy Baked Orzo is a comforting pasta side dish made with orzo pasta, parmesan cheese, and garlic, among other ingredients. A surprisingly light comfort food.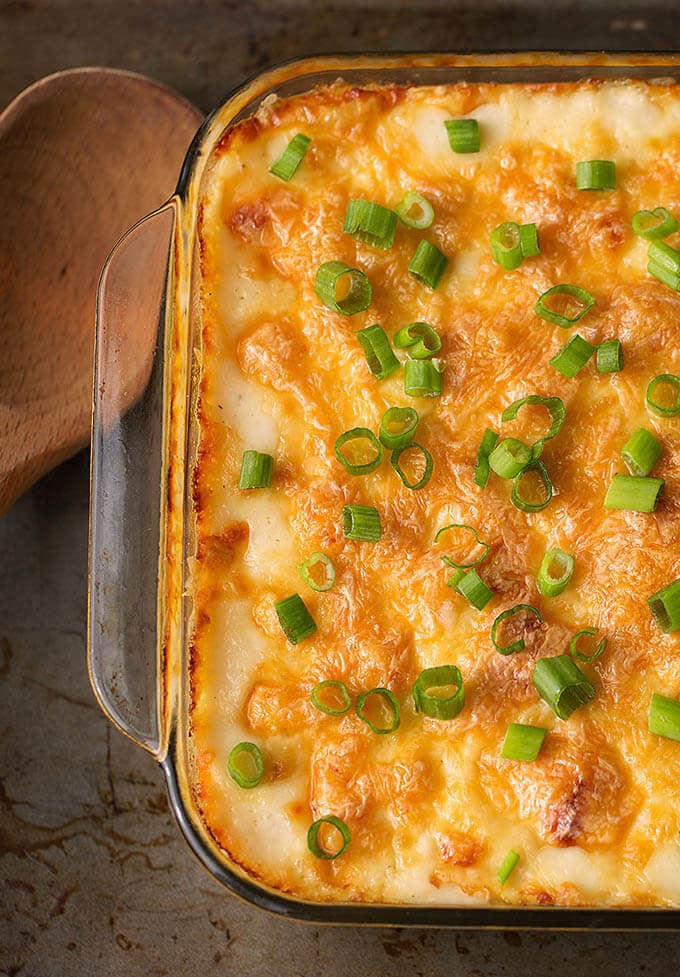 Cheesy Baked Orzo
What can I say about Cheesy Baked Orzo? Comfort food. Crusty cheese. A hint of garlic. Creamy. And exactly what I needed tonight after a long day. It was a cool July day here in the Pacific Northwest. Gizmo and I stayed inside most of the day with me working from home. I had some errands to run, and regretfully dragged myself out of the house to do them. Ever have that kind of day?
I was a little unnerved because when I left the house, some guy was laying on the ground by the big cedar tree, next to the sidewalk! Of course I forgot my phone, so I had to turn around and go back and get it. I called my neighbor, who was at work, and gave him the heads up. The guy walked down to our corner yard and just stood there looking at my neighbor's house, so I didn't want to go back out until he was gone. I was a little creeped out because he kept pulling his hood lower over his face and just stood there looking at their house. He finally left and walked out of the neighborhood. So, I told my neighbor about it before I left again. He called the police. Maybe it was nothing, but I have heard about prowlings and break-ins in our surrounding communities, so I don't blame him for calling. Need to be safe. I'm not sure I'll sleep well tonight. Gizmo is totally sleeping with us!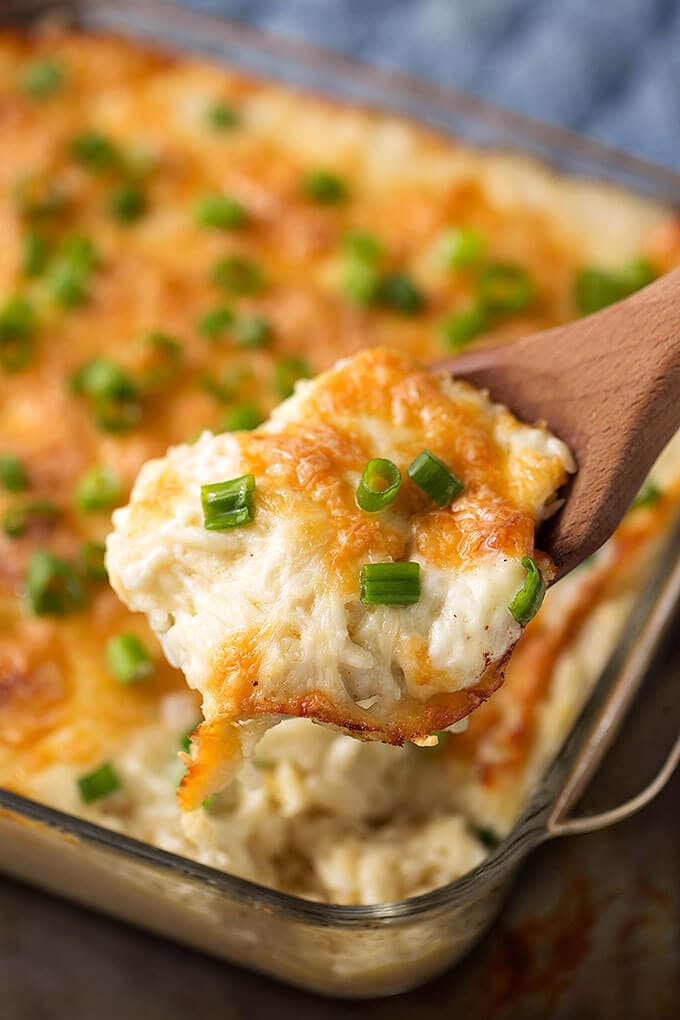 Slow Cooker Chili Mac
Instant Pot Creamy Italian Chicken Breasts
Instant Pot Tortellini Alfredo
Air Fryer Chicken Wings
When I got home I was ready to start dinner, and this recipe that I had been testing was ready for a final run, so it became our dinner! Thank goodness, because it's delicious! Cheesy Baked Orzo is really meant to be a side dish, but not tonight! Paul and Bryen got home and I handed them each a bowl of that cheesy goodness, and all was right in our world! Gosh, I love those guys, they make my world happy and amazing! I hope you have someone in your life who makes your world a better place. Hand them a bowl of this Cheesy Baked Orzo, and they will know you love 'em!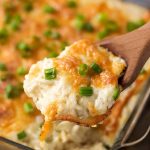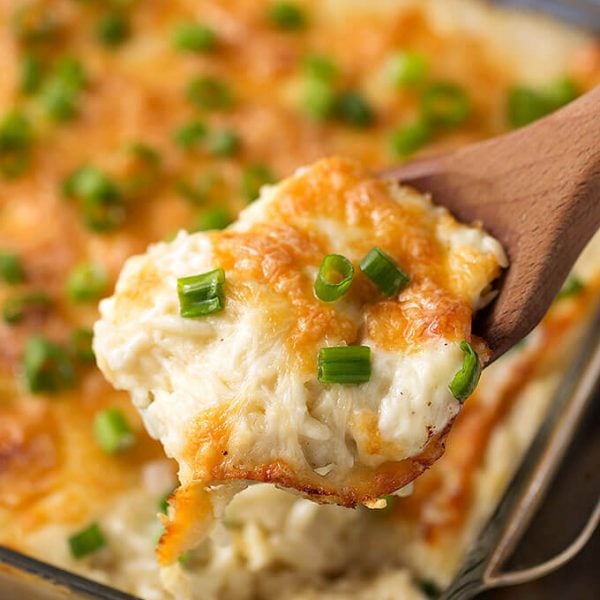 Cheesy Baked Orzo
Cheesy Baked Orzo is comfort food! Parmesan, garlic, and a creamy sauce makes this a tasty side dish. Or just grab a bowl and eat it by itself!
Keyword:
cheesy baked orzo recipe
Ingredients
1

cup

Orzo

uncooked

1

Tbsp

Olive Oil

2

Tbsp

Butter

1

Small Sweet Onion

finely diced

Pinch

Salt

Pinch

Pepper

2

Cloves

Garlic

pressed or finely minced

3

Tbsp

Flour

1 3/4

cups

Chicken Stock

1/2

cup

Heavy Cream

or half and half

2

cups

Parmesan Cheese

grated or shredded, and divided

1

cup

Mozzarella Cheese

shredded

1

Tbsp

Green Onion

chopped, for garnish
Instructions
Cook the orzo in salted water according to package directions, usually 9 minutes, until al dente. Drain.

While pasta water is heating up you can begin the sauce.

Heat a frying pan to medium heat.

Add olive oil and butter.

Add the onion and stir.

Add salt & pepper.

Cook until tender and translucent, stirring occasionally.

Stir in the garlic.

Whisk in the flour and cook for a couple of minutes, stirring constantly. This will make a paste.

Very slowly at first, start pouring in some of the chicken stock, while whisking constantly. Gradually add the entire 2 cups. This helps prevent lumps from forming. Using a flat whisk helps a lot!

Increase heat to Medium High, while still whisking constantly. Don't let it stick to the bottom! Mixture will thicken as it gets hotter and starts to simmer.

Cook until it gets about as thick as a loose gravy (it won't be really thick).

Whisk in the half and half.

Turn off the burner and move the pan off of the heat.

Taste and adjust seasoning to taste. Remember, the parmesan you'll be adding is a bit salty, so keep that in mind!

Stir in 1 cup of the parmesan cheese.

Pour the cooked & drained orzo into the sauce and stir until incorporated.

Transfer to a sprayed 8" x 8" baking dish.

Mix the remaining 1/2 cup of parmesan and the 1 cup of mozzarella cheese together and sprinkle over the orzo mixture. Cover the entire surface.

Bake, uncovered, in a 375 degree oven for 30 minutes, or until browned and bubbly.

Garnish with chopped green onion.
RESOURCES TO MAKE this recipe and more
This post contains Affiliate links. As an Amazon Associate I earn from qualifying purchases.