Whipped Feta Spread is usually on any Bruschetta platter Paul and I order at a restaurant. We love it because it is delicious, of course, and a variety of toppings go with it. Did I mention only 3 ingredients and simple to make? Yep!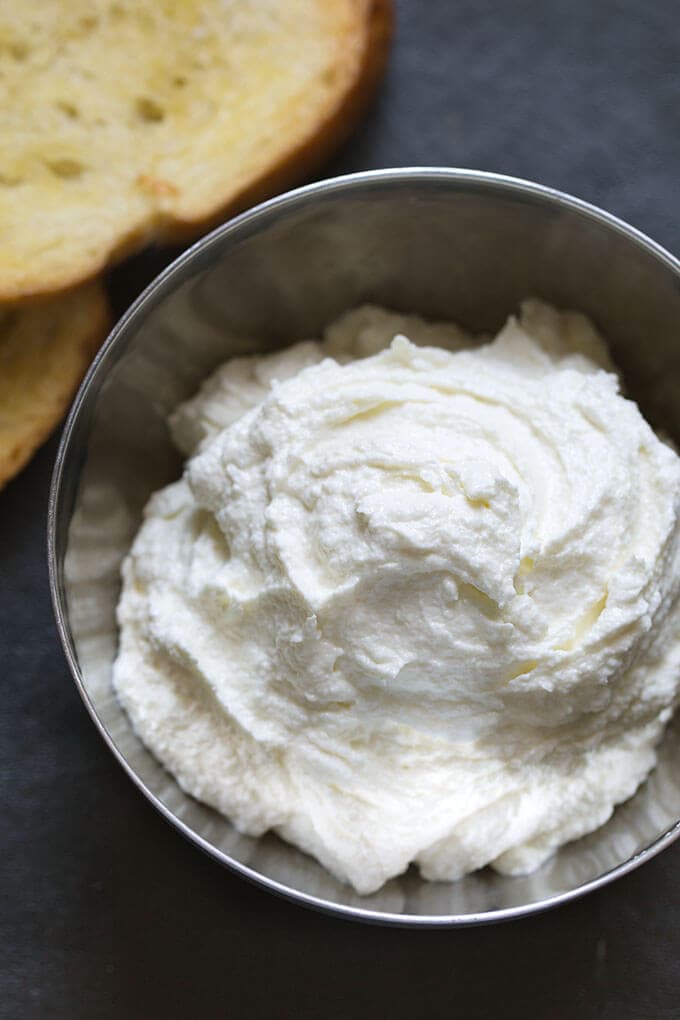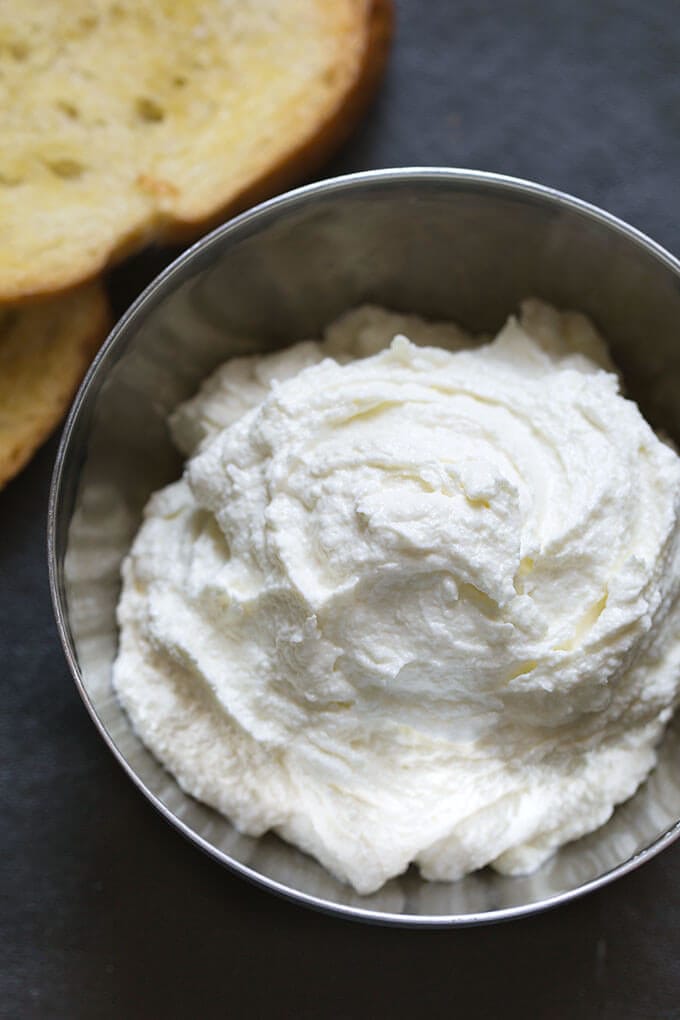 Whipped Feta Spread
I'm going to be slightly inappropriate for just a moment. It has to do with cheese. I have a girlfriend who is very funny, and hanging out with her is sure to make my sides hurt from all the laughter. She was at our place for a party one night, and there was a lull in the ambient noise in the room. Then I heard "Cheese is my porn." OMG I about spit out my drink! Not only was it hysterical, we all knew that it was true! (end inappropriateness. Thank you for indulging me).
My mom also loved cheese, and as a kid it was hard for me to enjoy it because I could not get past the smell! Limburger. I'm sorry, but ew. After reading the Wikipedia definition I know I will never be able to eat it. It seems like that was always in our home. I ate a lot of cheese from those little wrappers back in the day! I digress. Thankfully there are hundreds of other stinky cheeses, and a lovely selection of the soft creamy ones. No offense to those who love Limburger!
Whipped Feta is a spread, but you could also use it as a filling in ravioli! Yum!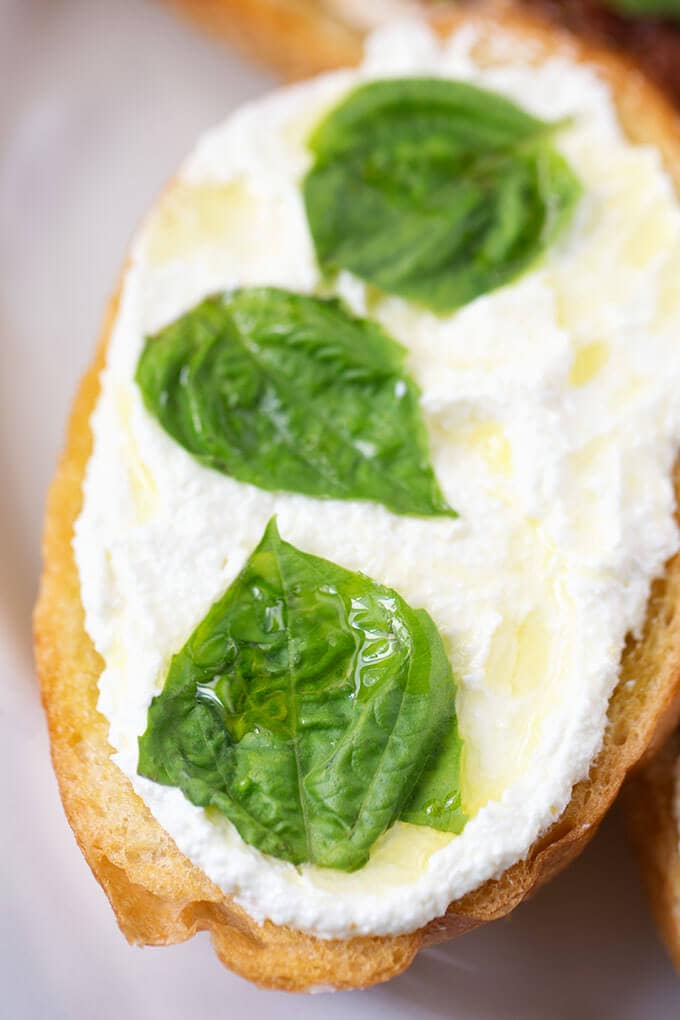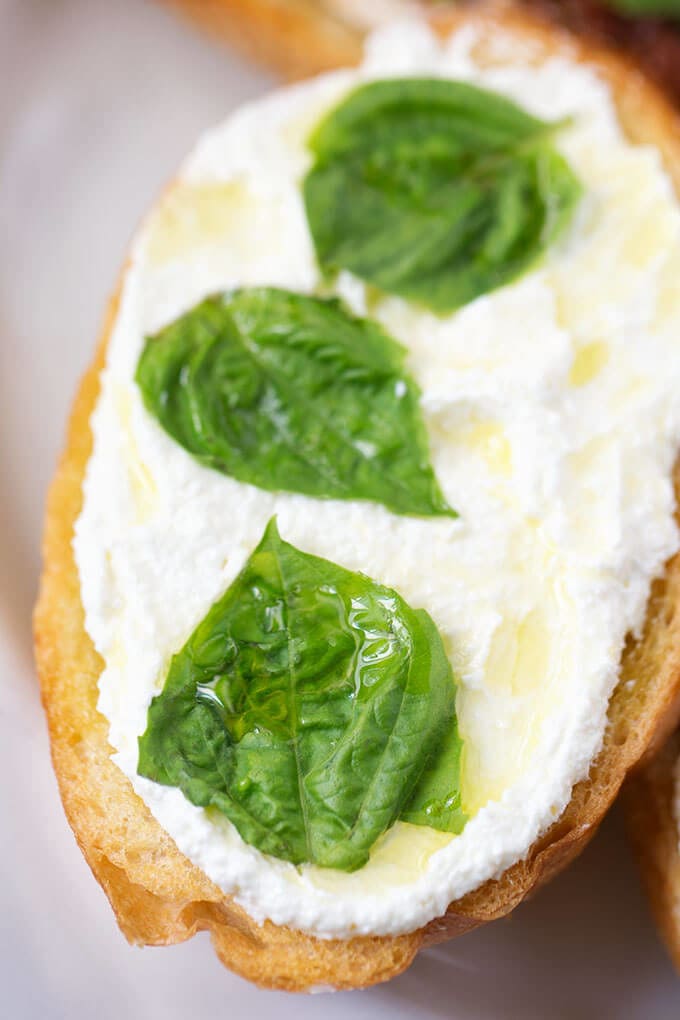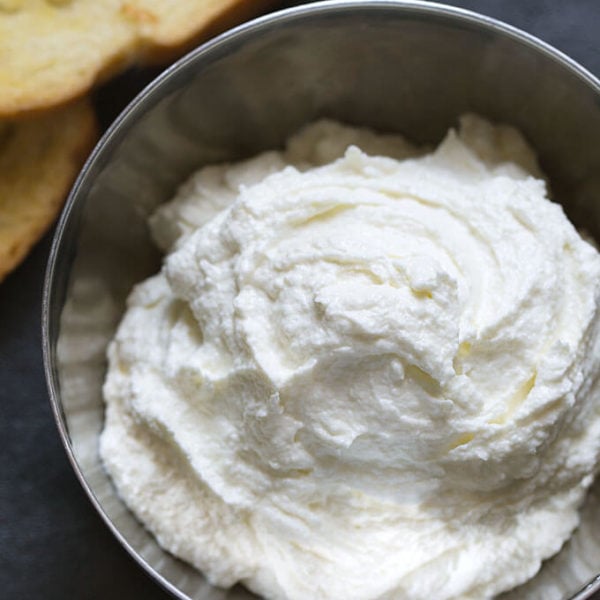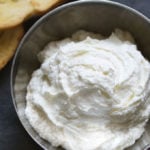 Whipped Feta Spread
Whipped Feta Spread features feta cheese, and is so easy to make. We love it on crostini, and with fresh tomatoes!
Course:
Appetizer, snacks
Ingredients
6

oz

Feta Cheese

2

oz

Cream Cheese

3

Tbsp

Olive Oil

extra virgin
Instructions
Add cheeses to a food processor and pulse a few times to combine.

Add the olive oil and process for 1-2 minutes, until light and creamy.
Recipe Notes
Serve this wonderful spread on crostini, with tapenade, bruschetta.