Sometimes, simple is best. This Spicy Avocado Sandwich is rich tasting, with a kick of spice. Tasty!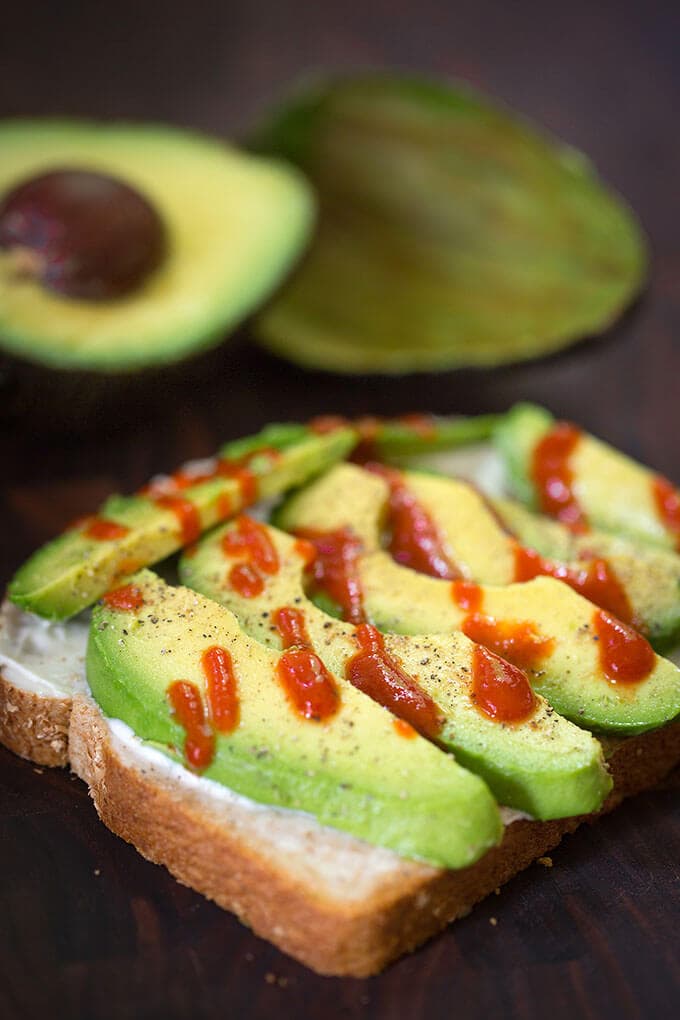 Spicy Avocado Sandwich
Avocados are creamy, rich, healthy, and dreamy. I love avocados! That being said, I didn't always know what to make with them. One day I was staring into my fridge, letting all of the cold air out, hungry and not finding ANYTHING to eat! You know, like peering into your wardrobe and finding nothing to wear.
I closed the door and turned around and spotted the now ripe avocado sitting on my counter. The bread was laying right next to it so I thought sandwich! Hmmm, what to make it with? Before I knew it I had grabbed that avocado in a hangry and rather aggressive way and headed for my knives. Luckily the avocado was a willing victim.
I only used half of the fruit for a whole sandwich, and it was perfect! Now what to season it with? My first such sandwiches were seasoned with simply mayo, salt and pepper. I soon became bored of eating them this way and one day, again searching my fridge for the answer, there it was, Sriracha!
I squirted some of that amazingly spicy condiment onto the waiting avocados, and marveled at how pretty the red on green combo was -my inner designer- and took a bite. That was it!
So simple, spicy, creamy, and a sandwich was born!


Perfectly Cooked Chicken Breast
Classic Hummus Recipe
Philly Cheese Steak Sloppy Joes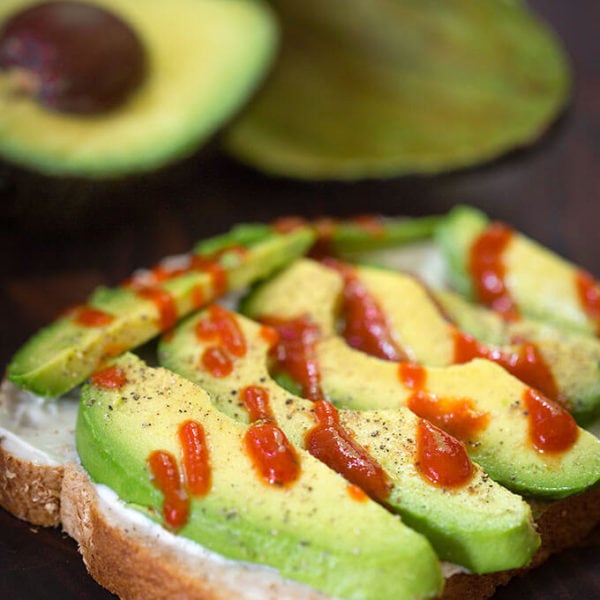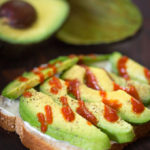 Spicy Avocado Sandwich
Simple but tasty Spicy Avocado Sandwich with the kick of Sriracha!
Keyword:
avocado sandwich recipe
Ingredients
2

Slices

Whole Wheat Bread,

or your favorite bread

1

Tbsp

Mayonnaise,

More or less to your liking

½

Medium

Avocado,

Sliced

Salt & Pepper,

to taste

2

tsp

Sriracha Hot Sauce,

more or less to taste
Instructions
Spread the mayo on the bread.

Slice the avocado in half and save one half for another use (or make 2 sandwiches!). Slice the half you are using for the sandwich into roughly ⅛" slices and lay them on one of the bread slices, covering the bread.

Sprinkle with the salt and pepper.

Squeeze the Sriracha from the container or spread it on the other slice of bread, using a knife (If you decide to make an open-faced sandwich, as pictured, just put the Sriracha on the avocado).

Top the sandwich with the remaining slice of bread. Enjoy!
Recipe Notes
Haas avocados have the best flavor, in my opinion.