So you just purchased your Instant Pot and want to make a tasty successful first meal, but you aren't sure what to cook.
I have found that many people are a little scared to use their electric pressure cooker for the first time.
The problem is that if they don't feel confident, and have a reliable first recipe to make, often the pot will go into the cupboard, never to see the light of day.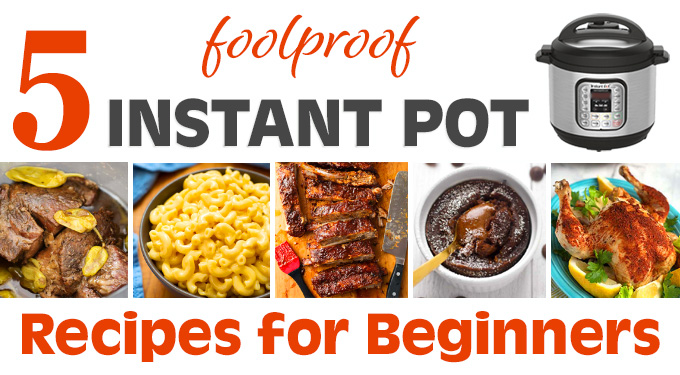 I understand, it's a new method of cooking for for many, and we all remember scary stories from our grandmas about those old pressure cookers!
For 4 years I have been creating, testing, and perfecting recipes for the electric pressure cooker. My goal from day one was to make recipes that are easy to follow, and give new IP cooks the confidence to use their pressure cookers.
In this 5-day email series, I will share my 5 favorite easy and delicious Instant Pot beginner recipes to help you ease into using your IP.
Sign up today and start using your Instant Pot to make delicious meals your family will love!
Sign Up Here